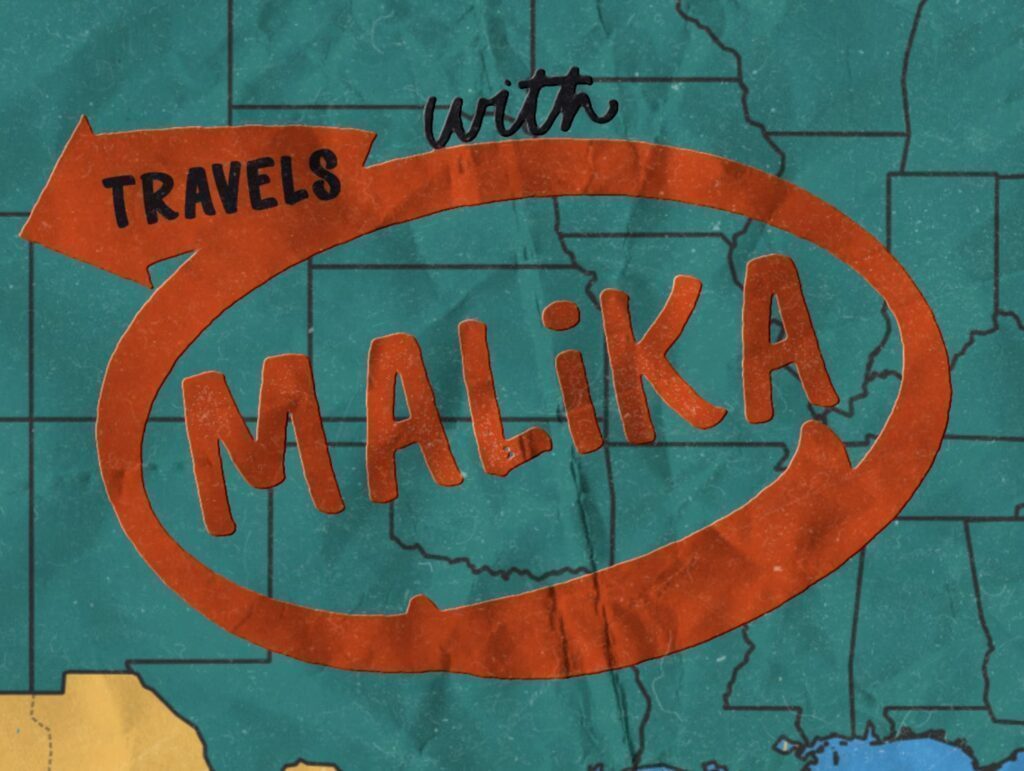 Set against the backdrop of America's current tumultuousness, Travels with Malika chronicles the cross-country journey of Malika Lim Eubank and her small team as they take to the road in a makeshift live-streaming RV to visit people and places on the edge of transition, and explore what it means to be American. New episodes on…
Turns out Zac is a disarmingly good mermaid
Find out the South Florida culinary staple Malika says is "one of humanity's greatest creations"
Our traveling host gets a fright during her adventures in the South
Hot chicken and swing dance make for a full-body experience of Tennessee
There's more to this gorgeous city than blues and barbecue
There's something magical and mysterious about Arkansas
The Sisters show us what's to love about Missouri
As Malika journeys further thru America, Denver's artists show her how to "be cool," with color and comedy in spades
Next stop for Malika and her dog "Kai-ju Big Battle": Colorado, where you'll meet local hero and BLM supporter Anna Stout.
What does it mean to be American? Malika explores the country to find out
Set against the backdrop of America's current tumultuousness, Travels with Malika chronicles the cross-country journey of Malika Lim Eubank and her small team as they take to the road in a makeshift live-streaming RV to visit people and places on the edge of transition, and explore what it means to be American.
New episodes on Wednesdays. Follow @joysauceofficial for updates and reminders always.