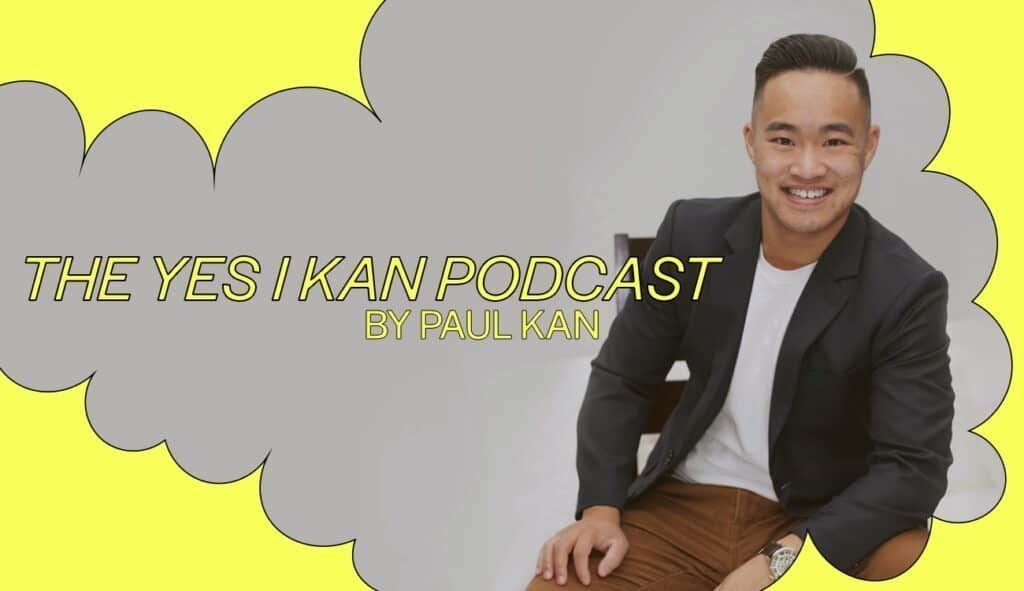 Self-help gets a bad rap, but this charismatic leader and life coach is here to guide us in becoming the best versions of ourselves
Sometimes the world is unkind to people who are unconventional—are you gonna do something about it?
How to navigate big changes and new circumstances without losing your sense of self
Paul's wife Ue Kan joins him in a behind-the-scenes conversation about power coupling and family life
For anyone questioning the path that they're on, Paul's got a little pep talk for you
Leave behind the coulda, shoulda, woulda and say, "I'm proud I went for it"
Why we should be cautious about when and how we disclose our journey of change
What if there was no such thing as 'too late?'
We're all just recovering from being told to shut up repeatedly as children
Paul Kan is a High Performance and Executive Coach, Talent Development Specialist, TEDx Keynote Speaker, and Host of the Yes I Kan Podcast. After almost a decade of sales and leadership experience managing multi-million dollar portfolios with billion dollar brands, he left corporate to pursue a more meaningful path. He has spent the past two years coaching over 300 corporate and individual clients from CEOs to Olympians to up-level their Emotional Intelligence capability, develop diverse talent and bring out the best from their teams. Today, he is on a mission to empower and inspire others to create their best version of an extraordinary life with joy, authenticity, and freedom.