Hairy Butthole Ep. 4: Harvey Weinstein Didn't Laugh At My Rape Jokes For Some Reason (with Kelly Bachman)
Nothing's off limits when it comes to host Youngmi Mayer and her guest comedian
This week Youngmi Mayer talks to comedian Kelly Bachman (Hysterical on FX, Rape Victims Are Horny Too). Kelly blew up on the internet after confronting Harvey Weinstein at a comedy show back in 2019. She joins Hairy Butthole to talk about how she started doing stand-up specifically to joke about rape after an assault left her searching for material from the survivor's perspective. She discusses how the #MeToo movement pushed her into this pursuit and the spectacular coincidence that she was the one who ended up confronting the person at the core of the movement.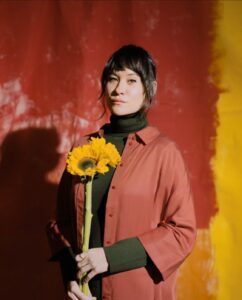 Hosted by Youngmi Mayer
Youngmi Mayer is a standup comedian and single mom based in New York City. She explores topics of Asian identity, biracial identity, feminism and growing up poor in her work.