Hairy Butthole Ep. 28: Keep the Meter Running After Your Dad Dies (with Kareem Rahma)
A deep dive into the sadness of regret
This week Youngmi Mayer talks to Kareem Rahma (Keep the Meter Running, FIRST! with Kareem Rahma podcast) about the art of comedic hosting. Kareem's new show has recently blown up and he discusses the art of hosting as a comedian, and why the art form isn't considered as a role. He talks about the importance of centering the stories of people in society who are generally ignored. He also discusses the death of his father and the emotional destabilization that led to him doing things he deeply regrets to this day. The discussion deep-dives into the sadness of regret, which is a topic not yet discussed on the podcast. Youngmi talks about feeling never-ending guilt and shame, and taking steps to alleviate that.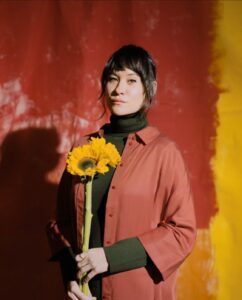 Hosted by Youngmi Mayer
Youngmi Mayer is a standup comedian and single mom based in New York City. She explores topics of Asian identity, biracial identity, feminism and growing up poor in her work.