Hairy Butthole Ep. 24: My Dad Left My Family And All I Got Was A Burberry Trenchcoat w/ Samuel Hyun
On juggling a "real" job and Internet celebrity, abandonment, and Asian male online culture
This week Youngmi Mayer talks to Samuel Hyun (director of federal relations for the city Of Boston and Mayor Michelle Wu) about balancing a social media presence while having a "real" day job. Sam talks about the reasons he decided to start creating content and the difficulties of having a large Internet presence. He discusses his dad leaving his family when he was a teenager, the present state of toxic Asian men online, and the concept of holding them accountable for causing harm while also holding space for their victimhood as well. Youngmi brings up the correlation between Sam's compassion for his father and how he feels about Asian male online culture.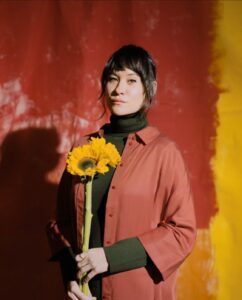 Hosted by Youngmi Mayer
Youngmi Mayer is a standup comedian and single mom based in New York City. She explores topics of Asian identity, biracial identity, feminism and growing up poor in her work.