Hairy Butthole Ep. 21: Healing Your Inner Child Who Loves Heroin with Geoff Rickly
The lead singer of Thursday on recovery and discovery
This week Youngmi Mayer speaks with Geoff Rickly (lead singer of Thursday) about his heroin recovery. After struggling with addiction for years, Geoff decided to take a powerful psychedelic treatment known as Ibogaine. Because of the risk of death during the treatment process he had to travel to Mexico. He discusses what he learned about himself and his ultimate journey out of heroin addiction. He also discusses self-hatred, hating your inner child, and the compartmentalization of different aspects of his person.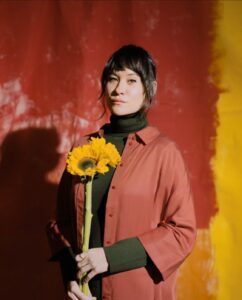 Hosted by Youngmi Mayer
Youngmi Mayer is a standup comedian and single mom based in New York City. She explores topics of Asian identity, biracial identity, feminism and growing up poor in her work.