Hairy Butthole Ep. 9: Yes He Tried To R-Word Me But Also He Does A Great Kermit The Frog Impression (Featuring Lucie Pohl)
Youngmi chats with Lucie Poh about the two times she was sexually assaulted
Youngmi Mayer chats with Lucie Pohl (standup comedian) about the two times of her life when she was sexually assaulted, once as an 11-year-old child and then recently by a fellow standup comedian. Lucie talks about the recent assault and how it triggered a rush of memories she had repressed from the childhood attack. She discusses talking to her parents about it for the first time, and how she felt as a child after her parents pretended it basically didn't happen.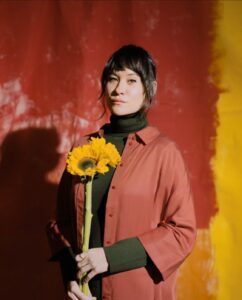 Hosted by Youngmi Mayer
Youngmi Mayer is a standup comedian and single mom based in New York City. She explores topics of Asian identity, biracial identity, feminism and growing up poor in her work.