Hairy Butthole Ep. 8: I Need Friends That Are Smart Enough To Kill Me (featuring Jenny Arimoto)
A look at how death is perceived in Asian families, versus American families
This week, host Youngmi Mayer talks to the amazing comedian Jenny Arimoto about the death of her grandmother a decade after being diagnosed with dementia. Jenny talks about the cruelty of prolonging life in someone who no longer has the capacity to consent and talks about the infinite layers of emotions that surround death and illness. They talk about how death is perceived differently in Asian, versus American, families and the problem with the idea that life events are either all good or all bad. Also, Youngmi read the most deranged email she's ever received from an ex-boyfriend.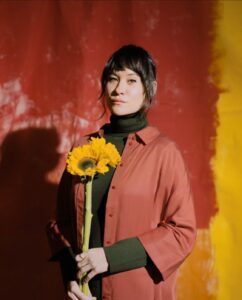 Hosted by Youngmi Mayer
Youngmi Mayer is a standup comedian and single mom based in New York City. She explores topics of Asian identity, biracial identity, feminism and growing up poor in her work.