Hairy Butthole Ep. 7: My Abortion IS Funny—IT'S FUNNY!
Host Youngmi Mayer shares her personal experience, to normalize all reactions to abortion
In this episode, host Youngmi Mayer is solo, and she discusses her abortion and the events leading up to it. She also talks about how she doesn't think her abortion is sad and how we should normalize all reactions to abortion because the singular narrative about women being sad about abortion is damaging to the core message because abortion is not a death of a child, it's a medical procedure that for a lot of people is void of emotion or grief. Youngmi also talks about the misogynistic culture she grew up in and how it led her to ultimately need an abortion.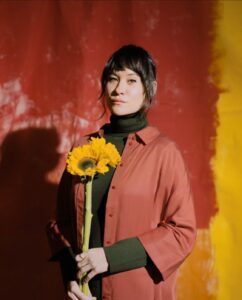 Hosted by Youngmi Mayer
Youngmi Mayer is a standup comedian and single mom based in New York City. She explores topics of Asian identity, biracial identity, feminism and growing up poor in her work.