Hairy Butthole Ep. 6: Fatti Cazzi Tuoi! (Mind Your Dick!) (with Vanessa Lavorato)
Youngmi talks to Vanessa Lavorato about how so many people with trauma find comfort in the abusive familiarity of restaurant service
This week Youngmi Mayer talks to Vanessa Lavorato (Bong Appétit, Owner of Marigold Sweets) about the restaurant industry. Vanessa and Youngmi met while living in San Francisco in the late aughts. They talk about how they were both drawn to this work because of their traumatic childhoods and how so many people with similar backgrounds find comfort in the abusive familiarity of restaurant service. The two women also discuss the cult-like following that surrounds famous chefs and the hypocrisy of the wealthy white elite in the Bay Area co-opting organic food. Vanessa also touches on the long-lasting emotional effects of being in a relationship with a serial cheater.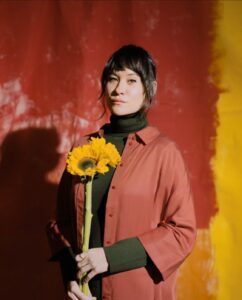 Hosted by Youngmi Mayer
Youngmi Mayer is a standup comedian and single mom based in New York City. She explores topics of Asian identity, biracial identity, feminism and growing up poor in her work.