Hairy Butthole Ep. 5: I Can't Stop Thinking About My Baby Dying (Featuring Alex Pemoulie)
Youngmi talks to Alex Pemoulie about postpartum depression and her obsession with the death of her children
In this episode, Youngmi talks to her friend Alex Pemoulie (Restaurant Worker's Community Foundation) about her infant son going through open heart surgery after finding out he was at high risk of losing his life to a heart defect. Alex discusses postpartum depression and how it manifested in her being obsessed with the death of her children and the irony of her child being found out later to have a possibly fatal heart defect. They also talk about how Alex's grief showed up in a form of a psychotic break months before the procedure, so that by the time she was experiencing the surgery, she was calm and collected. The pair talks about how Alex felt the hospital staff were confused by her calmness and how that could appear as coldness to strangers who did not know about how she grieved the surgery months before.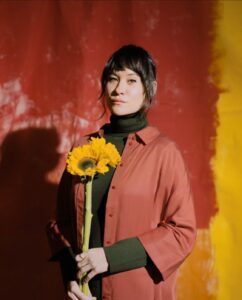 Hosted by Youngmi Mayer
Youngmi Mayer is a standup comedian and single mom based in New York City. She explores topics of Asian identity, biracial identity, feminism and growing up poor in her work.