Hairy Butthole Ep. 3: Stupid Ass Bitch Who Doesn't Know Where TF She's Going (Featuring Dylan Adler)
Youngmi talks to Dylan Adler about his grandmother's death and the socially acceptable ways of showing for grief
In this episode, host Youngmi Mayer talks to Dylan Adler (comedian, TikTok star) about his grandmother's death and how he couldn't cry about it. They discuss the "social requirements" for grief and how not fulfilling them (i.e. crying at the funeral) adds pressure and the guilt of not showing grief in the way society finds acceptable. Dylan does end up crying at the end because he remembers something funny that his grandma did, and somehow that's what stirs up sadness in him.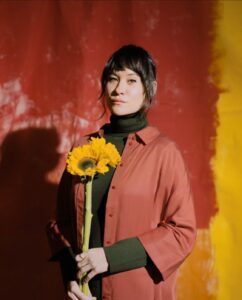 Hosted by Youngmi Mayer
Youngmi Mayer is a standup comedian and single mom based in New York City. She explores topics of Asian identity, biracial identity, feminism and growing up poor in her work.