Hairy Butthole Ep. 2: Love Yourself! But I'm Not. I'm Going To Get Plastic Surgery
Should you get Botox on Groupon? Youngmi Mayer tells us more
In this episode, Youngmi Mayer talks about her personal history with plastic surgery in full detail, including why it took her so long to openly discuss this in public (because she's never struggled to share any aspect of her life publicly, no matter how humiliating). She talks about the narrative surrounding plastic surgery in South Korea, and how it's an extremely nuanced and complicated subject that's been reduced to a racist talking point. She talks about the things that happened in her life that lead to her wanting to alter my body, and how it's a confusing relationship between self-hatred and self-acceptance that she's yet to figure out. She also talks about getting really cheap Botox on Groupon.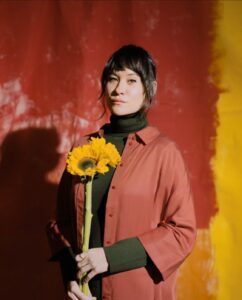 Hosted by Youngmi Mayer
Youngmi Mayer is a standup comedian and single mom based in New York City. She explores topics of Asian identity, biracial identity, feminism and growing up poor in her work.