Hairy Butthole Ep. 1: I'm Going To Kill Myself (Featuring Helen Cho)
In this new cry-til-you-laugh podcast, Youngmi Mayer sits down with Helen Cho, who discusses the death of her late friend Anthony Bourdain
On this episode Youngmi Mayer sits with Helen Cho, a well known Producer/Director most recently of My Next Guest Needs No Introduction With David Letterman and Takeout With Lisa Ling. She is most well known for producing No Reservations with the late Anthony Bourdain, and in this episode of the podcast she discusses his death for the first time ever in public. She was his "only friend" as described by his acquaintances and herself identifies as his "bulldog," meaning it was her job to advocate for him and act as a semi-Secret Service person. She talks about the hidden nature of their friendship and going through grief quietly, while watching the entire world grieve his death as well.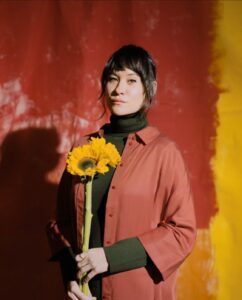 Hosted by Youngmi Mayer
Youngmi Mayer is a standup comedian and single mom based in New York City. She explores topics of Asian identity, biracial identity, feminism and growing up poor in her work.