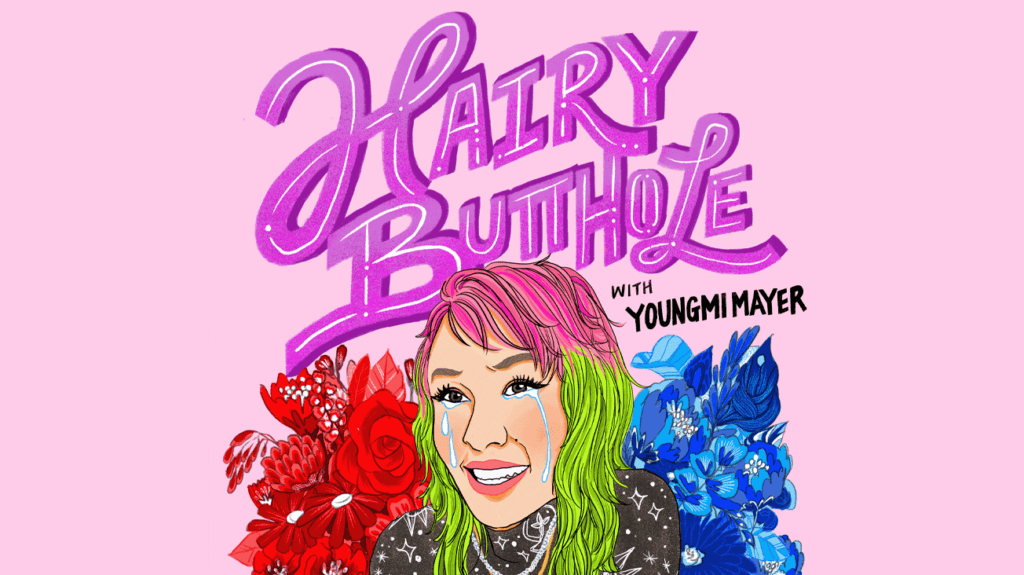 It'll make you laugh, it'll make you cry, it may make hair grow out of your butt
Youngmi introduces the duo she texts daily and talks about the origins and importance of the almighty group chat
Why is body shaming such a big part of Korean culture?
Laura Danger joins Youngmi for a breakdown of some mind-blowing statistics around domestic labor
Author Laurie Woolever talks to Youngmi about how certain sad events cause her to uncontrollably laugh... can you relate?
Charlie Bardey joins Youngmi for a talk about the totally rational, normal ways to deal with a breakup
Special guest KimChi joins Youngmi to talk about her new makeup line and bond over their love of pimple-popping videos
Youngmi opens up about her queer identity and why it's difficult to talk about
How trying to make others happy can be harmful to ourselves
Youngmi Mayer is a standup comedian and single mom based in New York City. She explores topics of Asian identity, biracial identity, feminism and growing up poor in her work.