It'll make you laugh, it'll make you cry, it may make hair grow out of your butt
Youngmi and her guest talk about dating Asian men and the bad behaviors some have developed to disprove stereotypes
What do you do when someone you like attacks you for your race?
The lead singer of Thursday on recovery and discovery
How abortion, among other topics, transcends people's individual ideas of "good" and "bad"
With Halloween just around the corner, it's time for a couple of Youngmi's most personal ghost stories
Youngmi talks to Jeremy Holt about their experiences as a transracial adoptee and nonbinary person
How hiding and lying about who you are can have a lasting impact
Sex, trauma, suicide... Youngmi gets in deep with this week's guest
How do you repair a friendship after 'breaking up?'
A chat about Japanese hostess bars, the women shamed for working there, and how biracial identity plays into dating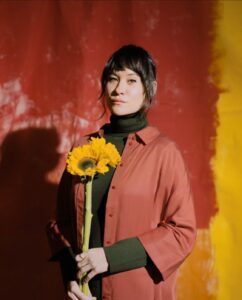 Hosted by Youngmi Mayer
Youngmi Mayer is a standup comedian and single mom based in New York City. She explores topics of Asian identity, biracial identity, feminism and growing up poor in her work.