Muses: JoySauce presents this series of profiles on some of the talented, fun, beautiful weirdos that we enjoy following on social media. Have a favorite AA+PI creator to share? Slide into our DMs on Insta at @joysauceofficial.
---
Introducing Amanda Quach, aka Miss Virghoe, a SoCal style icon and content creator who reminds us to see through social constructs and to live deliciously. Her style guides us on how to add our flare, detail, and personality into our own wardrobes. In this JoySauce Q&A, Quach opens up about mental health, Virgoisms, and her online-meets-irl experiences, all in a comforting way that the adventure-seeking introvert can understand. We love this style goddess for her honesty in this interview!
Quick Bio
Name: Amanda Quach

(@virghoe_xoxo)

Age: 21

Location: Orange County 

Job/General title: Content creator 

Big Three: Virgo Sun, Scorpio Rising, Aquarius Moon 

Love language: Gift Giving 
What is the most stereotypically Virgo thing about you?
Being wayyy too organized. From other perspectives it may look like a complete cluttered mess, but there's always a method to my madness. 
What does your online presence aim to say?
I just want people to see someone like me living a fulfilling, unapologetic lifestyle and be inspired to do the exact same. Although it's taken so much self-healing and inner-work to get to where I am today, I want everyone to feel the way I do when it comes to existing with no boundaries.
As someone who plans, shoots and creates all of your own content do you find yourself ever drowning in work?
All. The. Time. I'm very much a person that puts their whole heart and soul into things I'm passionate about and content creating is more than one of those things. It's weird to say, but I almost love the chaos of it all? I've always been a creative person and this is just something that fills that cup for me every day.
How did you create your work flow?
Lists!!! Another part of my Virgo madness. Since my day-to-day life is constantly changing, I always make a list the night before of everything I need to get done. I use it as a suggestion just so I never get too overwhelmed.
Can you name a specific moment that brought you to this present moment in your life?
Not a super specific moment, but throughout middle school to high school I would regularly post YouTube videos and actually had a set schedule for my Instagram posts. I'm pretty sure it was once a week, similarly to how I post every three days now. It's true that if you embody something for so long, it can manifest into reality. A true full circle moment!
Do you have a pipe dream?
My ultimate pipe dream would be to become a model that gets to look hot and travel 24/7 or a celebrity's secret girlfriend.
Where do you hope your current work will take you?
I'm really enjoying the flow of things right now, but I do hope to own a business one day. Whether it's a boba shop or vintage store, I would love to have my own place to decorate and share with people I love. For now I just want to continue exploring my creativity and welcome new opportunities along the way.
Who do you create content for?
I create content for individuals who want to step out of their comfort zone and be a little silly with life. For those that need a push to be a little louder and some that just need to take a break from the world.
What's one piece of advice you'd give to yourself three years ago?
Three years ago I was 18, working at Target and doing content creating on the side. The advice I'd give to that teenage Amanda would be to breathe. Don't let people dictate how you feel about yourself and take things with a grain of salt.
Share your favorite selfie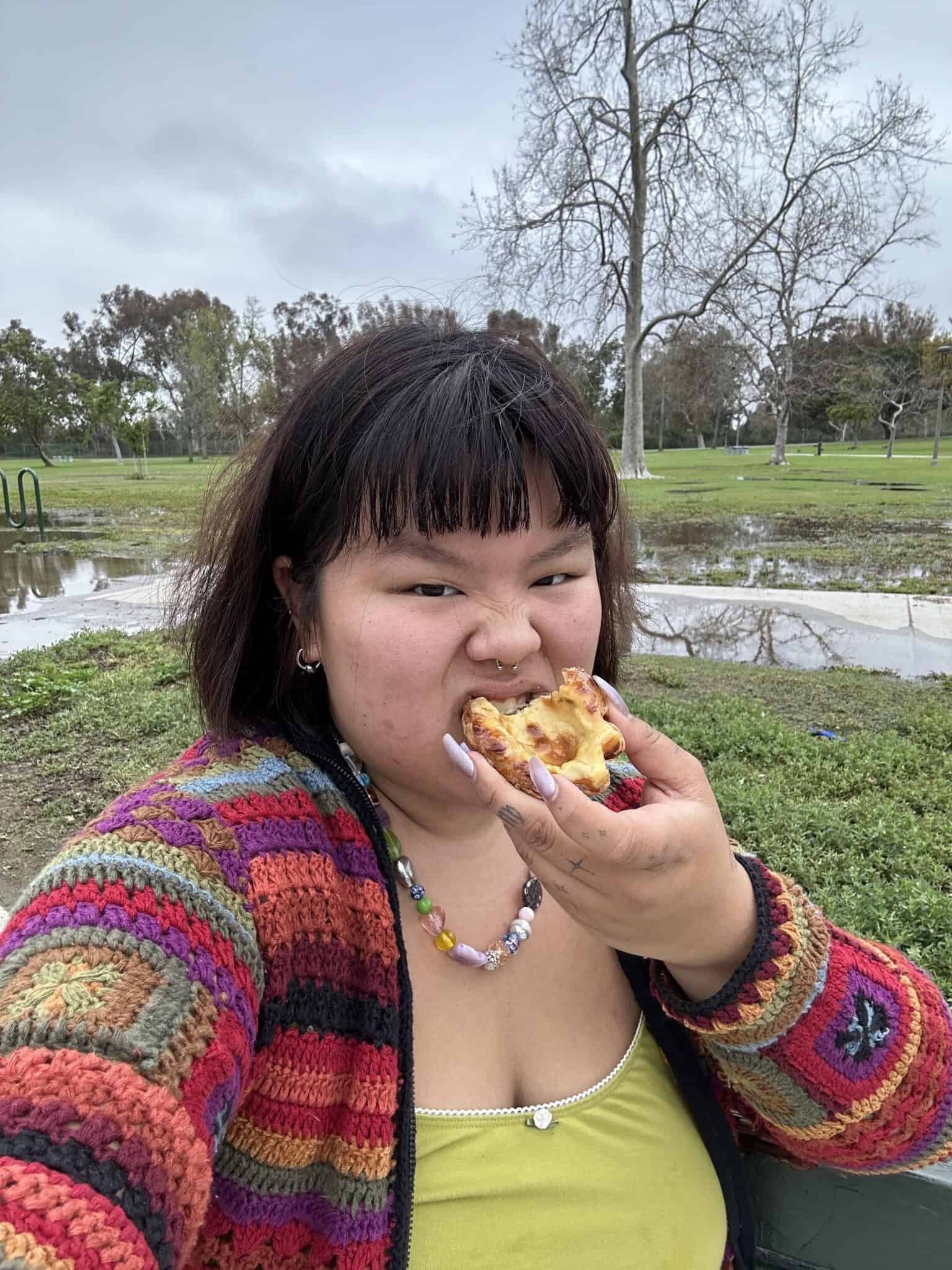 Any new stuff you're working on that you're excited about?
Yes! I've started this series on my channel called "Amanda Explores OC" where I go city to city in my home county and explore the fun things there are to do around here. It's given me a great opportunity to reach people from all over and I may or may not be planning an event for us OC gals to come together.
What are one to three words that inform your current style?
Funky Vintage Baddie 
Have you always taken your personal style seriously? Tell me about any phases you've been through.
There's never been a moment where I've restricted myself from trying something different. The only way I was able to find a style that I felt was truly meant for me was by trial and error. And oof, the list of phases I've been through is rough. In middle school I was a full-on wannabe American Apparel model, tumblr tattoo chokers and all. High school is when I started thrifting a lot more. I was very retro and my favorite piece was this '80s windbreaker I got at the Melrose Trading Post. End of high school I was majorly depressed, but it worked very well with the indie, e-girl-esq fits I was pulling. Checker print and overalls were a staple. Everything after was a mix of TikTok trends, vintage, and some questionable outfits. I don't regret any of them though!
What's the latest update you've made to your room?
OOO, okay I'm currently at the tail end of redecorating my room right now and I just added the most precious Noguchi light sculpture. It's currently hanging over my bed and it makes me feel so peaceful before bed. It's definitely the most perfect cherry on top.
What's one thing you think everyone should have in their closet?
Denim maxi skirt!! I've been a denim maxi skirt girl for almost the entirety of my time making content and I still don't see them being rocked enough. Tube top it, Canadian tuxedo it, wear it with cowgirl boots or kitten heels!!! The opportunities are endless.
What makes you tired?
Judgment. From people who like to stare at me and gawk, to people that want to hate on something I enjoy, judgment has to be the most draining and tiring thing to experience.
What gives you life?
Traveling is what gives me life. Exploring and seeing new places is my most favorite thing to do. Being able to express my creativity also gives me life, but being able to express my creativity AND do it in a new setting is what makes my world.
What traits make a best friend? Who is your best friend?
Someone who will support everything you do, someone who is honest when you need an opinion, and someone who is down for anything. I have many best friends in my life, but my forever best friend will always be my mom. She never says no to a spontaneous adventure and she knows how to take a great IG pic.
Do you ever get approached by people who know you online? Describe those parasocial experiences.
Quite frequently and when it doesn't happen I usually get a comment/DM about someone seeing me out and about. I genuinely LOVE talking to people who enjoy my content. Some of them are so cool and so so creative; I'm super proud to have the following I do. I will say, it's an interesting feeling to know that I'm bound to get recognized if I go to certain spots with my demographic. It's very much a Truman Show-esqe feeling that keeps me on my toes, but as long as I'm treated like a human being, I'm okay with being the temporary main character.
What's the last thing you noticed that's changed about you?
So ever since I learned what being an introvert/extrovert meant, I always resonated with the definition of an introvert. After struggling with my mental health for a long time (and other traumatic experiences), I developed major social anxiety that stopped me from doing so many things I've wanted to do. It wasn't until this year that I really started to let myself be. Resetting my mind and letting go of the version of myself people try to tell me I am is what's really helped me be the person I always saw myself as from the beginning.
What's something or someone that has helped you build your identity as a Southeast Asian person? Or describe how being Southeast Asian in America has felt for you?
Living in Orange County, I'm grateful to say my experience being Southeast Asian in America isn't something I have to experience alone. It was definitely tough growing up in a place where a lot of people don't understand your culture or care to respect it. Surrounding myself with my family and other Southeast Asian friends has kept me grounded in being proud of where I come from and not conforming to what America wants me to be.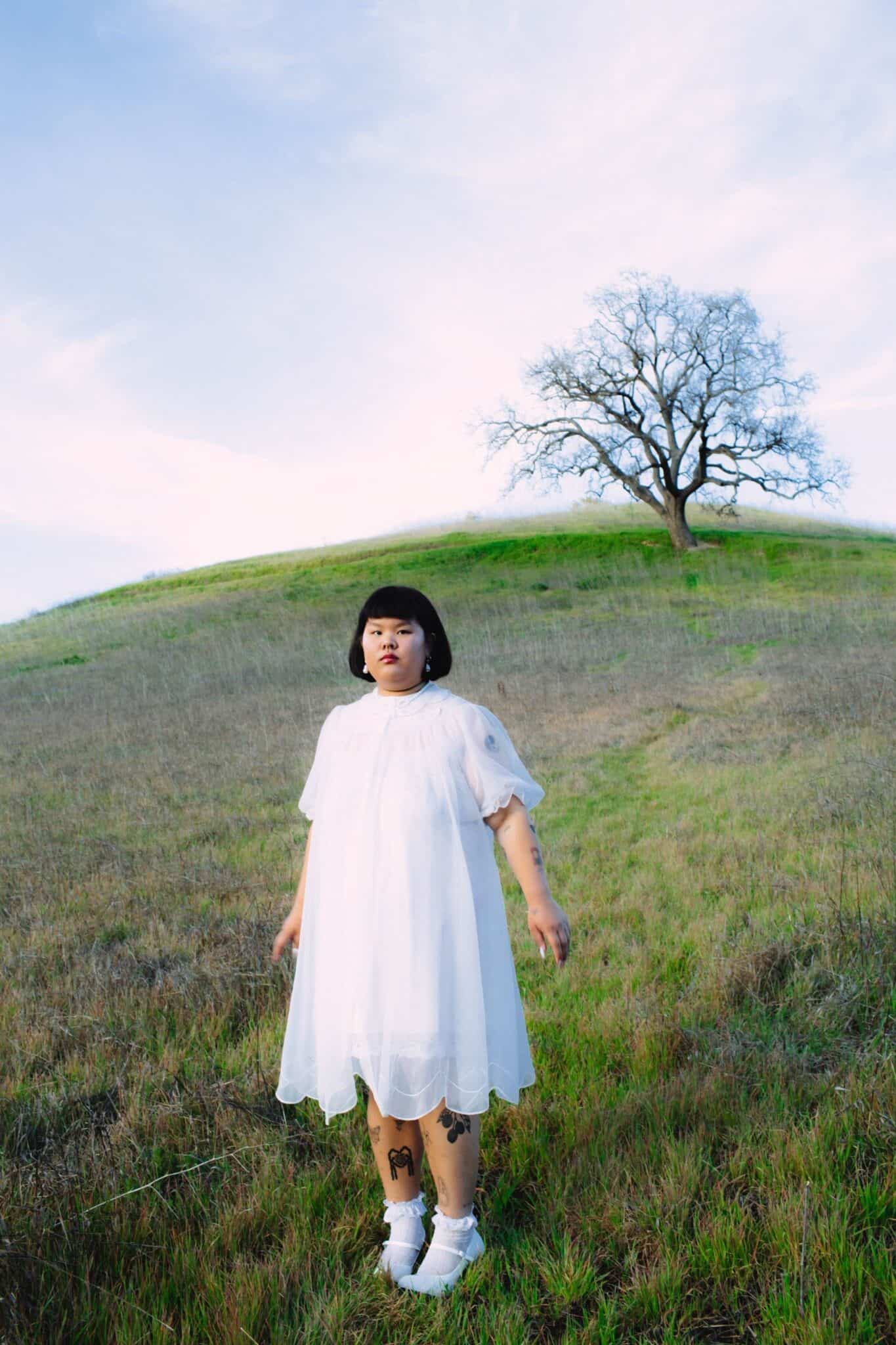 Published on April 25, 2023