JoySauce Radio: Consider JoySauce Radio our own personal song recommendations—from the tunes and videos our writers love to DJ-produced mixes of dance floor bangers—all from Asian and Pacific Islander artists around the world. 
---
DJ Ly Tran loves it fast, hard, and emotive—musically speaking. Hailing from Los Angeles, Tran curates a sound based in techno but with enough trance and pop elements that his sets give an emotional edge that keep dancers blissed out and raving all night long. Though he is technically a rookie to the 1s and 2s, he mixes with a sound and style beyond his years. 
When he's not at the club, he's a creative director and community organizer bringing marginalized and diasporic communities together for activism and a hell of a good time. We are so excited to have him lend us his sound for the JoySauce mix, and we can't wait to see how DJ Ly Tran takes off in the coming years. Listen to his mix as you read his interview below: 
This mix is essentially a combination of all my past sets packed into one. I guess you can say I'm taking you on my journey as a DJ. The first track is titled "change is inevitable. growth is optional"— basically the tone for the entire mix. Although it's personal to me, I still wanted it to be fun, vibey, and nice on the ears. I absolutely LOVE a dream-like sound that drops into a heavy bass so you often hear that throughout. My DJ daddy once told me, "DJing is all about tension," a push and pull if you will, and that is deeply ingrained into my ears. So my goal is to always make the audience feel like they are being penetrated by the rhythmic sounds.
DJ name + IG handle:  DJ name in progress. Currently LYTRAN (@lytrann)
Location: Los Angeles
Zodiac Sign (Big 3):  Leo (Sun), Taurus (Moon) Libra (Rising)
What is your favorite thing about DJing?
I've always been trained to be a very visual person, but DJing, for me, allows me to get creative using my ears. It's always nice to shut your eyes from time to time! 
Why is music important to you?
Music often communicates the feelings we find hard to articulate—love, sex, joy, intimacy, euphoria, etc. A good playlist (with or without lyrics) has quickly become my new love language. 
What got you into mixing?
Occasionally at a rave or party, I would tune out my surroundings and just listen to the music, get lost in it, and be so turned on by the ride it was taking me on. I loved how it was making me feel, or oftentimes not feel, and I wanted to be on the other side of that.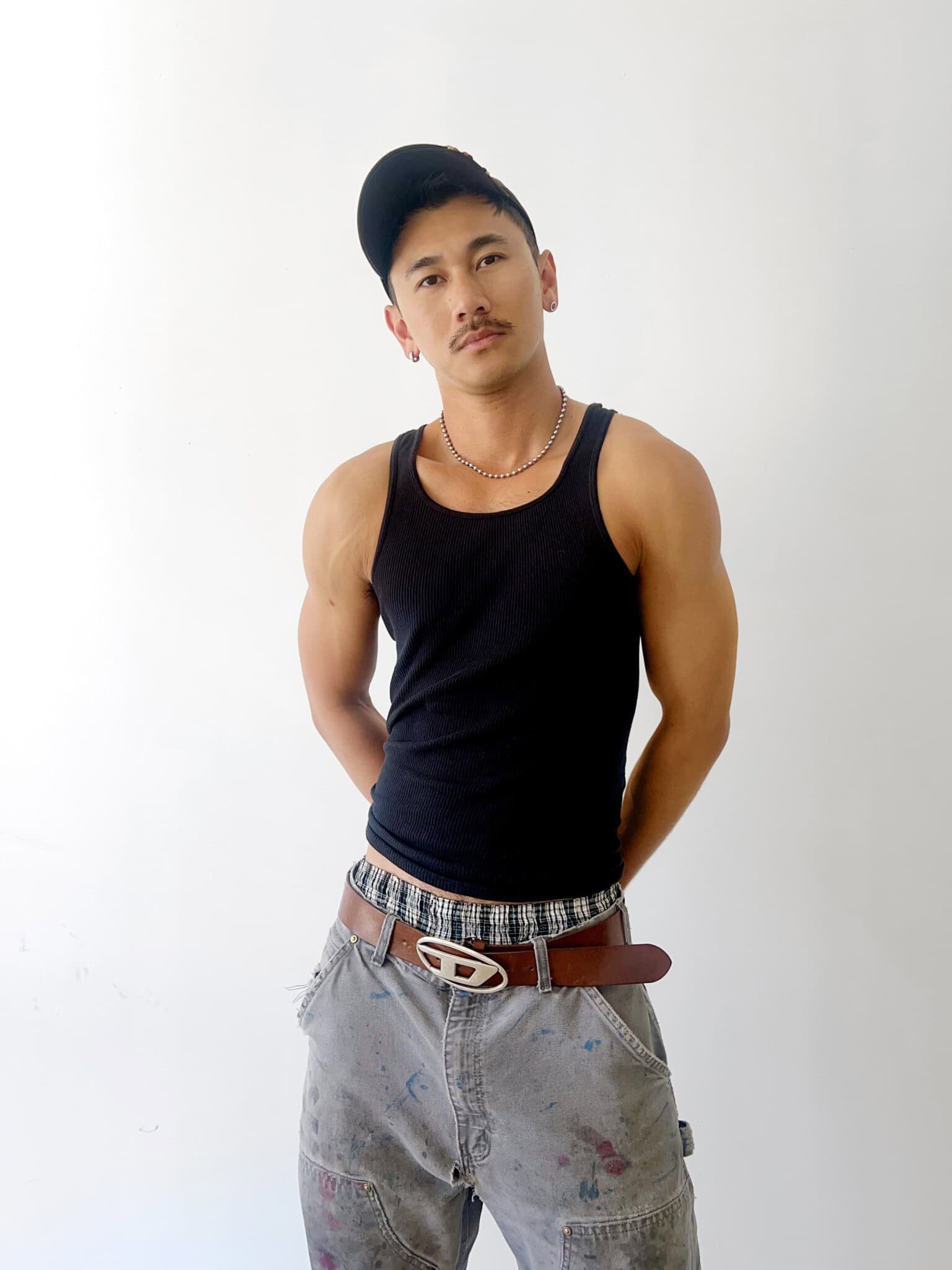 What do you want to share in your sets?
Ultimately the end goal for me is to always share a little bit of that sexy joy that music offers.
What are some of your favorite genres to DJ out?
I love genres that are hard to define. A good blend of house, techno, UKG, or trance, mixed with a good throwback sample is always a fun time.
Dance music aside, what do you like to listen to?
Love songs. 
90 or 160 bpm?
160 into a 90. If done correctly, it's equivalent to the release of an orgasm. Or as I like to say, an eargasm.
What are some of your favorite musical artists?
Kelela has become one of my favorite artists. The sound of her voice sits so nicely on top of these melodic beats, and it's really beautiful to hear it in its entirety. 
Do you play any instruments, if so, which ones?
Never have I ever played an instrument. In my ears, musical instruments are made to construct music. DJing is almost the opposite. It's deconstructing sounds and reconstructing them to form something unique. I think I'm better at that.
Who are some of your favorite DJs?
Currently obsessed with Stef de Haan. An electronic DJ from Amsterdam with a hip hop and R&B background.
Where is the craziest place you've partied or deejayed?
At my nephew's first birthday party. Would have never known a techno version of "Baby Shark" existed.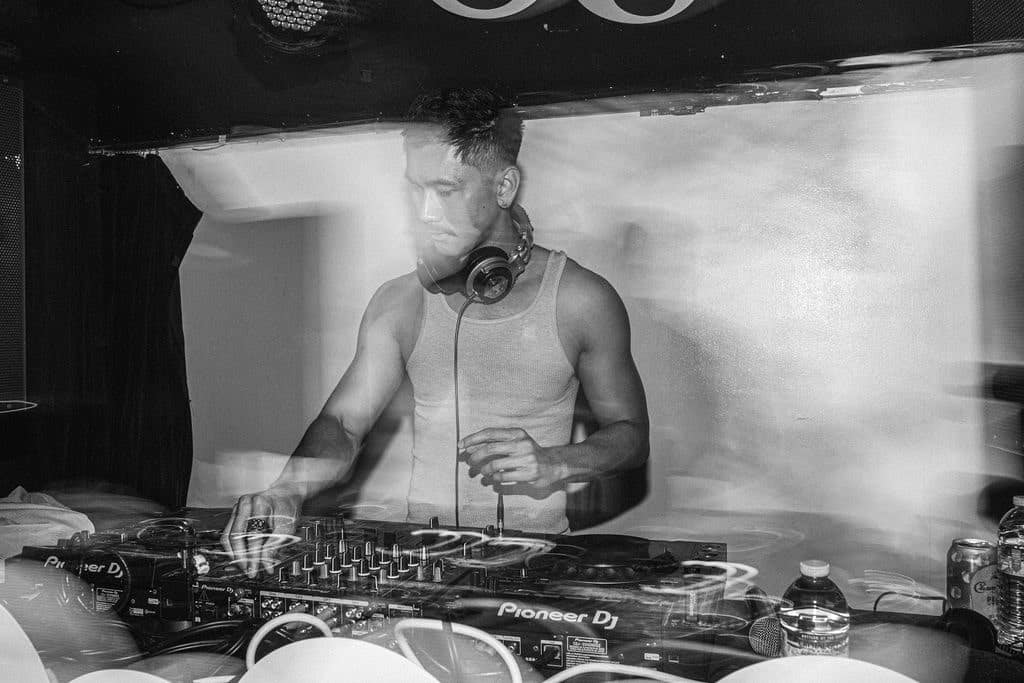 What do you like to wear when you DJ?
Eyewear. If I can't see you, you can't see me.
How would you describe your sets?
Sexually charged. I want to see people making out on the dance floor at the very least.
Any new sounds that have been looked over?
I think we often look over trance music. It was huge in the '90s and 2000s, which was the peak of my rave years. Trance has a lot of highs and lows, and that's the journey I want to be on! 
What does it feel like when you are DJing to a crowd?
There's a rush that comes with it for sure. My favorite part is sharing a new deep cut track I found and know it's gonna be a good time.
Favorite guilty pleasure track?
A Nicki Minaj one for sure. 
Favorite secret weapon track?
A Nicki Minaj one for sure. 
What's next for you as an artist?
I'm not 100 percent sure but I'm putting in the work to find out!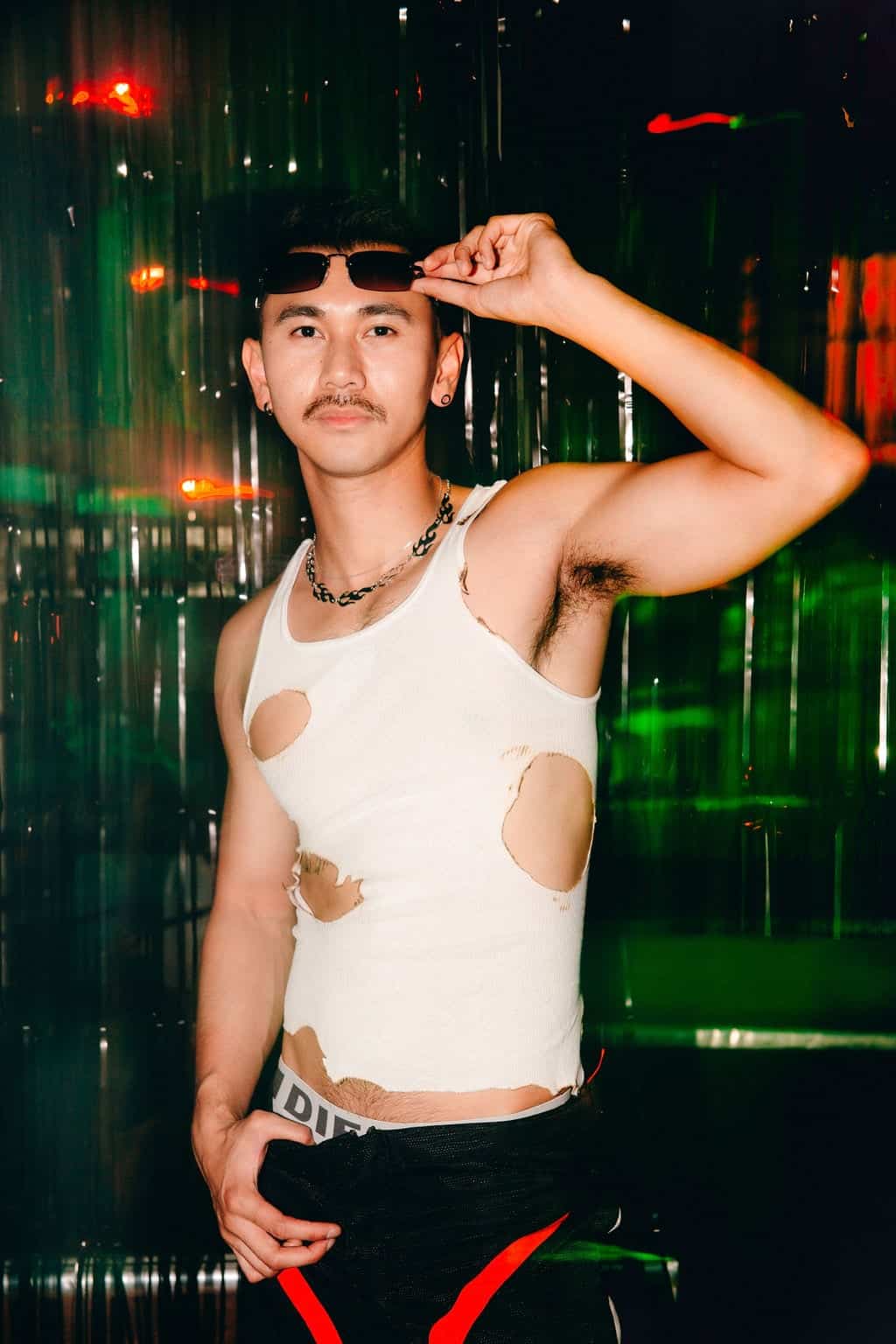 Track List:
Stef de Haan - Change is Inevitable. Growth is Optional

J Wax - Limes

pinkpantheress - Just For Me (salute Edit)

Cameo Blush - Fantasy

Mr. Ho - Bail-E (Real Mix)

TIBASKO - Must Be Right

X CLUB - Rise Up

Lucas Boston - Sunset Coast

Sam Alfred - Aucklands Groove

LB aka LABAT - Lose You In The Dark (X CLUB. Remix)
Melanie Ribbe - Dream For Days (Greco (NYC) Remix)

Peach - Clovers Groove

Sedef Adasi - Mermaids On Acid

Eden Burns - Eden's Acid

Pretty Girl - Sun Phase (Human Movement Remix)

Z. James & Despa - No Dramas

Stef de Haan - Whatchu Do 2 Me

Roza Terenzi - That Track

Remedy Club - STAY EDIT

SZA - Shirt (Oots Edit)
Published on August 29, 2023
Howin Wong is a LA-based brand strategist, DJ, and JoySauce's LA-based wearer of many hats. In addition to being JoySauce's brand director, his new show 'RuleBreakers' will be debuting later this spring.