K-Wave: We've sent our resident K-pop fan and ultra-talented photographer out to provide exclusive coverage of K-pop concerts, events, and more. Have something we should consider? Email us at pitches@joysauce.com.
---
Jinyoung Park, known to fans as simply JYP, took the stage of Brooklyn's legendary Kings Theatre last Friday for the first tour date of the North American leg of his "Groove Back" tour. The K-pop mogul, of JYP Entertainment, brought a 10-person band, several backup dancers, and attracted the attendance of every Korean eomma within the tri-state area. But the most memorable part? His subtle costume changes.
He introduced himself with this fabulous snow leopard-inspired fur, only to discard it before a single note was sung.
Waiting beneath the jacket was a bedazzled petticoat with the pants to match.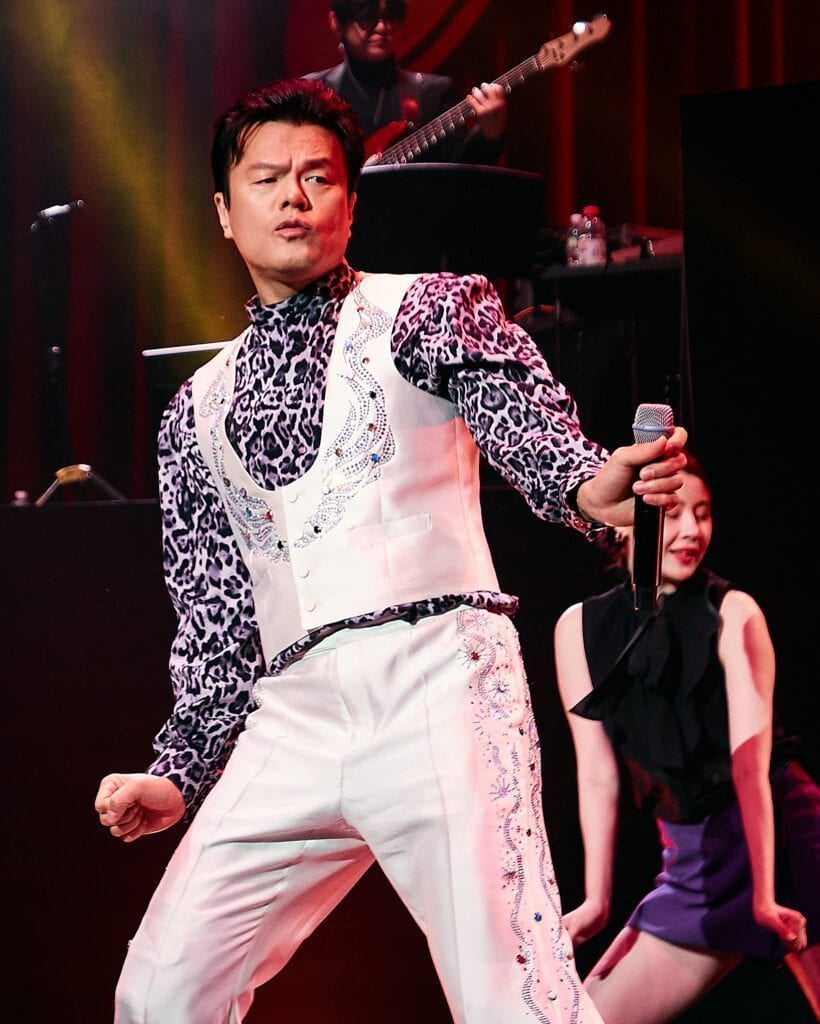 He later swapped out the vest for a disco-tastic blazer for a performance of "When We Disco."
Only to surprise us with a third piece to the bedazzled suit set for an Elvis tribute!
All outerwear was removed for an intimate part of the set list, where JYP, in *true* Korean style, serenaded the audience with some ballads.
But he brought back the pizzazz with this red, TV host-worthy, double-breasted blazer.
Thanks for the memories, we love you, JYP!
Published on February 13, 2023