As '90s kids, most of us had people in our personal lives to look up to, but let's face it, our family, friends, and teachers—as awesome as they were—could never be as cool as the people on TV and in the movies. And for Asian American and Pacific Islander (AA+PI) girls like me, looking to pop culture for role models who looked like us and shared our stories was easier said than done.
The void in representation then just meant we had to look harder; the females on this list were not and are not the stereotypical subservient Asian females others expect us to be. Whether it's their work, their give-no-fucks attitude, their individualism, or all of the above, they showed me and the rest of the world that Asian females come in all shapes, sizes, shades, and personalities. Yes, some are fictional. Don't judge. When representation was as meager as it was back then, you've got to take what you get.
1. Claudia Kishi (The Baby-Sitters Club)
As a young bookworm, I loved The Baby-Sitters Club series by Ann M. Martin. My obsession was partly thanks to Claudia Kishi, Japanese American, BSC vice president, artist, fashion icon, and junk food connoisseur. She may have been the only Asian main character, but she didn't feel like a token—in fact, Claudia was the cool one everyone (even the white girls) wanted to be. Idolizing Claudia—who was bad at school, loved art and boys, and was not afraid to be herself—was the first time I realized it was okay to be a "different kind of Asian." And I'm not the only one. Her legacy to a generation of Asian American girls is so great that there's a Netflix documentary (The Claudia Kishi Club, 2020) about her and how she inspired so many female Asian American creatives.
2. Lucy Liu
From a lawyer-turned-judge on Ally McBeal, to a badass crime boss in the Kill Bill films, to one of Charlie's Angels, actress Lucy Liu was one of the most prominent Asian Americans from the 1990s and early 2000s. Like Liu herself, her characters are often strong, independent women. Of course, those traits in an Asian woman tend to draw the dreaded Dragon Lady comparisons, but Liu has pointed out that there's more to Ling Woo and O-Ren Ishii than their cold demeanors. Also, why aren't her non-Asian costars given that label when they're playing women who are just as badass? Do I smell racism? Liu often portrays characters who exude confidence and don't take any nonsense. How could we not look up to her?
3. Lisa Ling
I first discovered Lisa Ling on Channel One News, a daily news program geared toward teens, back when I was a teen. To see a young Asian American woman (and not just Connie Chung) reporting on politics and international issues, and being taken seriously, gave me hope as I contemplated this "nontraditional" career choice. Since leaving Channel One, Ling has gone on to bigger and better things, still while telling stories about people and communities who don't always get much attention in mainstream media. Ling showed budding journalists like myself that it was okay to do something different, and that you could still make a difference in the world.
4. Kristi Yamaguchi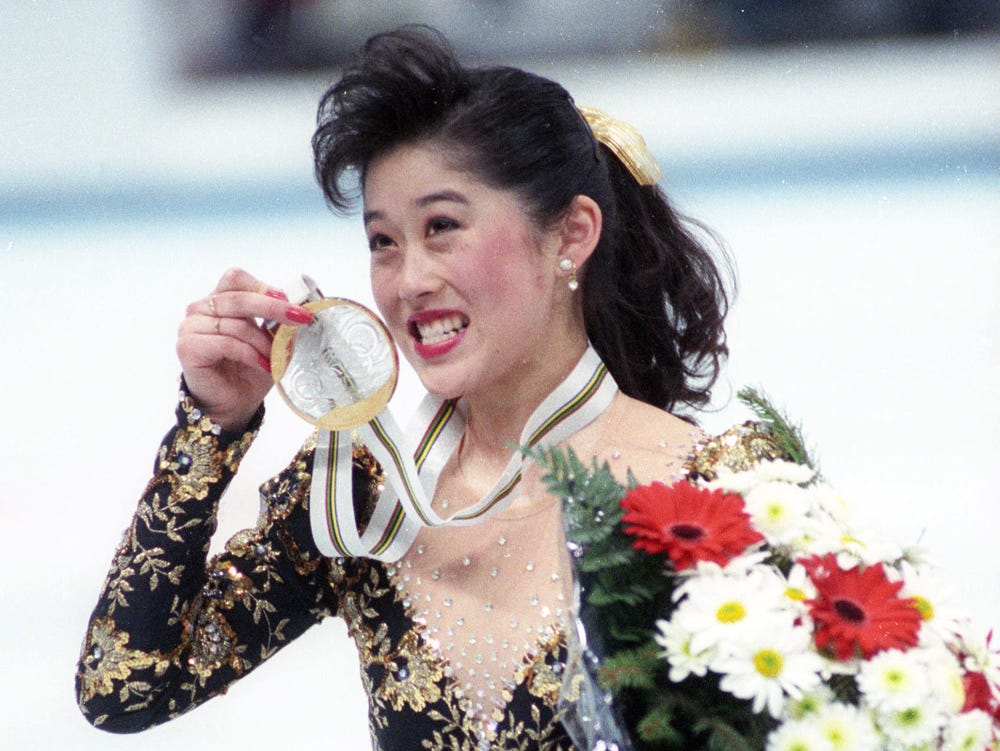 When Kristi Yamaguchi won her Olympic gold medal in figure skating in 1992, I was only 5. I wasn't old enough to appreciate her athletic achievements or the significance of her win—she was the first Asian American woman to win a gold medal in a Winter Olympic competition. All I knew was that there was a lady on the TV who kind of looked like me doing cool things on ice. For me, and I'm sure for many AAPIs, Yamaguchi was the first time I saw an Asian American athlete who was excelling in their sport. The ripple effect from her win is still in play. Just look at the 2018 U.S. Olympic figure skating team. Seven members of the team were Asian American. Olympic champions have come and gone but there's something about Yamaguchi that still has fans—in the figure skating world and beyond AAPI or not—revering her like the living deity she is. And I am all for that.
5. Mulan (Mulan, 1998)
Mulan was released in 1998 to the excitement of countless little AA+PI girls who finally had a Disney princess(ish) who looked like us (even vaguely for those of us who aren't East Asian). Not only that, Mulan was different from most female Disney characters up to that point. She didn't need a man to save her. She was a badass who saved herself, the man in question, and all of China while she was at it. Mulan appealed to me for many reasons beyond her race. She didn't fit in and defied society's expectations for what a "good Asian girl" should be, but it was her differences that ultimately saved the day. I may not have realized it back then, but I think I related to Mulan because her sense of purpose was separate from trying to land a man—even one as crushworthy as Shang. Who has time for a boyfriend when the fate of your country is at stake?
6. Thuy Trang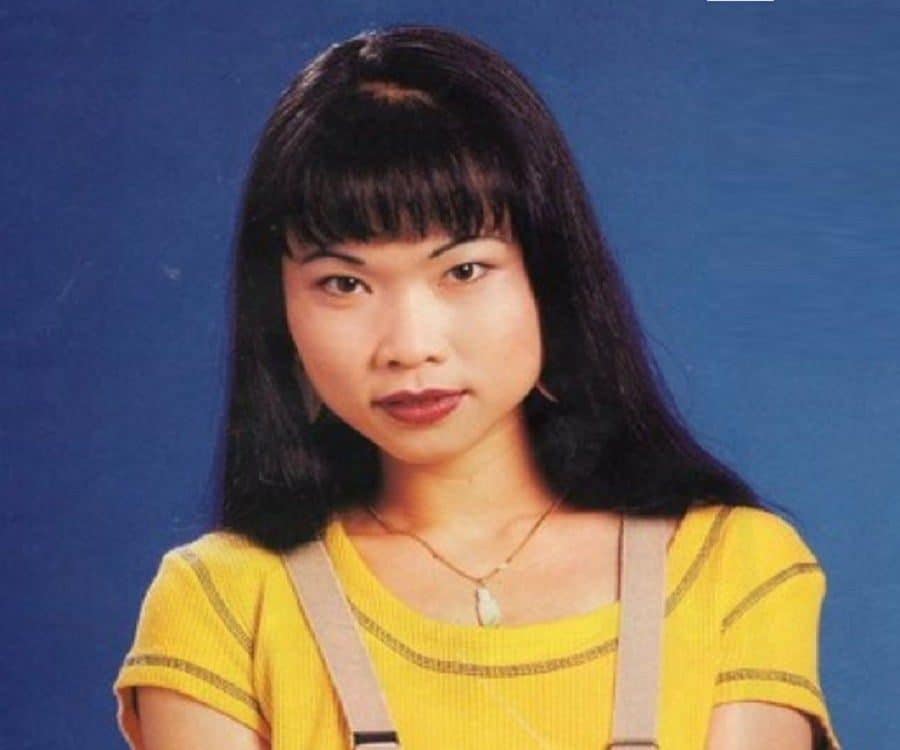 You might not know Thuy Trang (1973-2001) by her real name, but when I say Trini Kwan, many Gen X-ers and Millennials know exactly who I'm talking about: the original yellow Power Ranger (for now, let's just ignore the subtle racism of casting the Asian American as that particular ranger). When Mighty Morphin Power Rangers, a show about a group of teenage superheroes going toe-to-toe with the villainous likes of Rita Repulsa and Lord Zedd, debuted in the early 1990s, Asian American girls everywhere were excited to see Trang (who immigrated to the United States with her family in 1980 from Vietnam) as one of two female members of the team. Seeing her kick ass with the others—not othered, tokenized, or exotified—was powerful, and probably one of the first times we saw someone who looked like us on screen as a regular teenager (superpowers aside). Sadly, Trang died in a car accident when she was 27, but her legacy still lives on among Asian American women of a certain age.
7. Michelle Kwan
Yes, another figure skater. And yes, the Michelle Kwan era began only a few years after Yamaguchi (who Kwan has described as a "huge giant" in the sport) won gold. But with such sparse representation to begin with, when a second AA+PI skated onto the scene, we almost automatically looked up to her. But Kwan deserves her role model status. She's the most-decorated figure skater in U.S. history: a two-time Olympic medalist, five-time world champion and nine-time U.S. national champion (with all these titles under her belt, Yamaguchi has called Kwan an icon). What's more, at the height of her career, Kwan became a household name. From the mid-1990s to the early 2000s, she won the hearts of skaters and spectators alike; not an easy feat in a sport that typically only gains mainstream attention every four years. Kwan was the definition of not just excellence, but Asian American excellence.
8. Margaret Cho
There are a number of stereotypes that are associated with the AA+PI identity. Humor is not one of them. But comedian Margaret Cho gave those stereotypes the finger and proved we can be funny. Cho was a multi-hyphenate (she's also an actor, musician, fashion designer, and author) before that was even a thing; her success can be attributed to the fact that she's confident in her own quirky, honest, outspoken, (okay, sometimes crude) self. The one time she tried to fit the mold of what others thought an Asian American female should be—on the very short-lived sitcom All-American Girl on ABC—it failed. In addition, Cho is known for her impressions of her Korean mother. Amy Tan used literature to highlight the complexities of the relationship between Asian mothers and daughters. Cho used stand-up. Both are effective.
9. Tram-Anh Tran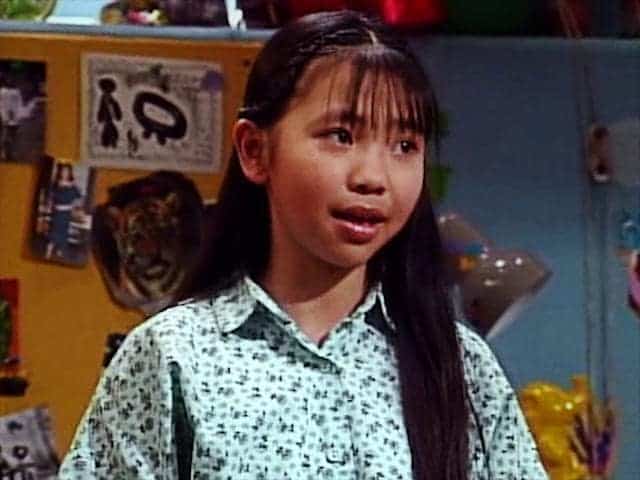 As a kid, I loved reading and writing (no surprise, considering what I now do for a living). So when I discovered Ghostwriter, a 1990s PBS show featuring kids who solved mysteries around Brooklyn, often using word clues around them, I was immediately sold. The show had an impressively diverse cast for the time, but when Tram-Ahn Tran's Tina Nguyen made her first appearance, we got to see an Asian American girl who was more than her race and ethnicity. She was a talented camerawoman, had a complicated family life—and even got a cute boyfriend.
10. Amy Chow
Before Suni Lee became America's sweetheart at the 2020 Tokyo Olympics, there was Amy Chow. (I'll admit she may be a niche choice, but it's my list, and I get to choose who goes on it.) As a member of the 1996 Magnificent Seven—the first U.S. women's gymnastics team to win a team gold at the Olympics (in Atlanta)—Chow was the first Asian American to not only qualify for the U.S. Olympic team in her sport, but the first Asian American to win a gymnastics medal at the games: a team gold and silver medal on uneven bars. For a young Asian American gymnast with Olympic dreams, seeing Chow on that podium was exciting and inspiring. And it wasn't just me. And to top it all off, in her post-Olympic career, she became a physician and surgeon, so you know, our Asian parents would consider her a suitable role model (just be prepared for the comparisons).
Published on March 8, 2023
Words by Samantha Pak
Samantha Pak (she/her) is an award-winning Cambodian American journalist from the Seattle area and assistant editor for JoySauce. She spends more time than she'll admit shopping for books than actually reading them, and has made it her mission to show others how amazing Southeast Asian people are. Follow her on Twitter at @iam_sammi and on Instagram at @sammi.pak.