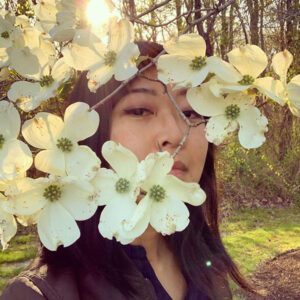 On paper, Jeff Chinn sounds larger-than-life—his collection of Bruce Lee memorabilia, which he started at age 11, is one of the most widely recognized in the world. But the real Jeff Chinn is an extremely down-to-earth guy, a 61-year-old retired postal worker who looks like your handsome Southern Chinese uncle, the one with the good hair and trim figure of a lifelong athlete.
What do you picture when you think about collectors? Perhaps in your mind's eye, you see neat stacks of comic books individually sealed in clear archival bags, backlit glass cases full of action figures, shelves lined with shrink-wrapped sneakers, thick binders filled with candy-colored Pokémon cards. No matter in what genre their interests lie, collectors are known to be meticulous, passionate, and as I learned from talking to Chinn, intensely private and secretive about their collection. Many deal only with fellow collectors, and are fixated on obtaining the rarest items, like elusive dragons adding to their treasure horde. Chinn recalls being asked by one collector to meet in a hotel room under the cover of night with their respective suitcases, like a couple of spooks.
Chinn, too, is extremely organized and detail-oriented, and though he is a private man, he's not interested in keeping his collection to himself. The Bruce Lee room in his home has welcomed hundreds of visitors, and he's loaned the collection's most valuable items to a rotation of museums for more than 20 years. What drives Chinn to maintain and grow his collection has little to do with increasing its value—the goal is instead to evangelize Lee's legacy of instilling self-love and pride in future generations of Asians all over the world.
The story of how Chinn made this one of his life's missions is a bittersweet one. As a child, he endured bullying so distressing that he developed a stomach ulcer. One day, he gazed at the Bruce Lee poster on his bedroom wall with tears in his eyes, and asked the martial arts hero to help him get through it. In return, Chinn promised to pay him back.
"I thank Bruce Lee for making it cool to be Chinese," says Chinn, pointing out that until then, he hadn't seen anyone on the big screen that looked like him. "Most of the audience were Blacks, Hispanics, some Chinese and a little bit of Caucasian people. But we were all cheering this person on and screaming, and that made me feel 10 feet tall."
Some of Chinn's fondest boyhood memories are of watching newly released Bruce Lee films with his father, and the newspaper clippings he saved of those screenings are kept in a 500-pound fireproof safe. Chinn considers them to be his true family heirloom, more precious even than the genuine Enter the Dragon suit he won in a famous auction after Brandon Lee's tragic death. This says a lot about Chinn's relationship with Lee, which is firmly rooted in respect for Lee's positive contributions to Asian American image and identity, rather than his larger-than-life cool factor as a martial arts legend.
In our conversation over the phone, Chinn lamented, "When 'Be Water' (the 2020 documentary about Lee's life) came out, a lot of non-Asian collectors said it's one of the worst documentaries they've ever seen, because it didn't include any never-before-seen Bruce Lee footage, and talked too much about Chinese culture and Bruce Lee's struggle in Hollywood. A lot of these guys just mindlessly collect and collect, but they don't appreciate him as a person, they have no curiosity about his life and history."
Though Asian representation has evolved past the baldly racist caricatures that were popular during Chinn's youth in the '60s and '70s, there's still much to be done to make space for the full humanity and expression of nuanced identities. The recent controversy over the gratuitous depiction of anti-Asian racism in Paul Thomas Anderson's critically acclaimed Licorice Pizza showed there's still an audience for extremely regressive narratives packaged as humor.
Perhaps this is why the legacy of Bruce Lee continues to be important and relevant, and Chinn has big plans for more exhibitions now that Covid-19 no longer has the world on total lockdown, including the "We Are Bruce Lee: Under the Sky, One Family" exhibition at the Chinese Historical Society of America, opening April 24th. He knows his work is important and can change lives, just as Bruce Lee helped change his.
 A few years ago, Chinn gave daily tours at the Hong Kong Heritage Museum while his collection was on display there, including a video about how Bruce Lee helped Chinn find his strength.
On the day before he was about to leave, a white woman from Boston with two adopted Asian children stopped him and said, "I just saw your video and my son started crying."
Chinn cleared his schedule so that he could give a two-hour tour with the little boy, during which their mom came to understand that her son had been bullied, and thanked Chinn for helping her connect with her sons more deeply.
 Little 11-year-old Jeff Chinn would be so proud of the man he became, as would Bruce Lee himself.
Published on April 27, 2022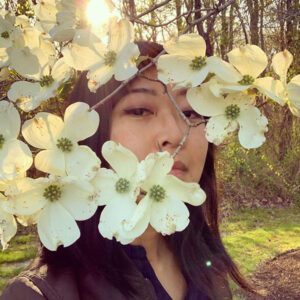 Words by Frankie Huang
Frankie Huang is a culture writer, editor and illustrator. She proudly descends from a long line of stubborn, bossy women. Follow her on Twitter @ourobororoboruo
Photography by Mengshin Lin
Mengshin Lin is a Taiwanese photojournalist based in Southern California and Taipei. The conflicts between Taiwan and China has influenced her works concentrated on social issues, community and politics. Mengshin has covered No Extradition to China protest in Hong Kong, Sunflower Movement  in Taiwan, and Black Lives Matter Movement in Honolulu and Chicago.