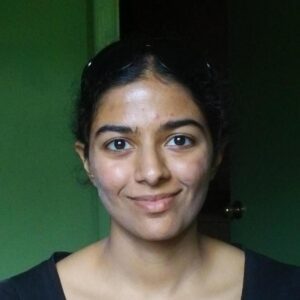 After making a splashy debut with its racy, race-bent Regency romance, Bridgerton made a grand return with a pair of Indian sisters at the heart of this season's intrigue. Though the narrative is set in a world where racism doesn't seem to exist, with the real British empire's history of colonialism erased from existence, key aspects of the relationship between the sisters Kate and Edwina Sharma, which evolves throughout the episodes, felt grounded in reality. 
Eagle-eyed viewers have noticed the generic assumptions in the "Indianness" of the Sharmas, which draws from multiple languages and traditions. I do admit it is jarring to see a southern Tamil family speak of their life in western Mumbai; I wonder if they breakfasted on fresh coconut chutney with idlis or poha in Bridgertonland? With that said, as the youngest sister in an Indian American family of five siblings, I have found the show's portrayal of their familial dynamics to feel true to life. With the fantastical anachronism of the classical arrangements of modern pop songs in the background, it makes sense that Kate and Edwina's relationship also takes on a Westernized, 21st-century vibe that feels relatable to modern viewers.
(We are going to be talking spoilers for season two. You have been warned) 
We are introduced to the Sharma sisters and their mother at the beginning of a new social season in London. Eldest sister Kate and her stepmother Mary Sharma are eager for young Edwina, Kate's half-sister, to wed. Edwina wishes the same but is a romantic at heart. She wants to fall in love, despite the obvious and necessary gold-digging she partakes in. At 26, Kate has resigned herself to spinsterhood, and channels all of her energy into being Edwina's fiercest protector and champion. Kate's strength and nurturing spirit reminds me of my older sister V, not so much with the self-denial, but the intense, sometimes over-the-top protectiveness. 
Kate's strength and nurturing spirit reminds me of my older sister V, not so much with the self-denial, but the intense, sometimes over-the-top protectiveness. 
After the death of the girls' father, Kate chose to take on head-of-household responsibilities as a second parent while their mother grieved. This dynamic is demonstrated in episode three, when Kate oiled Edwina's hair, something my own mother used to do for me once a week to combat my fine curls' penchant for tangling. It's not a stretch to infer that Kate took over this task from Mary, and plays the mother's role as she orders Edwina to hold still while she works in the coconut oil. 
The writers' decision to show Kate as extremely accomplished in masculine pursuits such as riding and shooting further establishes her parental role in Edwina's life, this time in a fatherly manner, since most Indian families are traditionally patriarchal. This was true in my own family, when V, who is 10 years older than me, took up responsibilities to help raise her younger siblings after my father's passing. She and my older siblings took on the responsibility of making routine grocery runs, and kept us occupied with Dairy Queen and movie rentals while windows on the house were being replaced before the next hurricane. Once she even drove hours to get medical treatment for my younger brother, and did the research to select a surgeon for his wisdom teeth removal. 
For Kate, not having a father forced her to grow up quickly, and this contributed to the emotional distance between her and Edwina, despite their close bond. In Edwina, the coddled baby, I saw myself, blithely oblivious to struggles the rest of my family deliberately shielded me from every day. For much of the season, Edwina remained convinced she and Kate shared everything, with no secrets between them.
In Edwina, the coddled baby, I saw myself, blithely oblivious to struggles the rest of my family deliberately shielded me from every day. For much of the season, Edwina remained convinced she and Kate shared everything, with no secrets between them.
In Gal-Dem, writer Tasneem Pocketwala refers to this gap as the "Big sister dynamic." They cite the word didi which means "sister" in Hindi, one that Edwina uses to refer to Kate. As the article puts it, "the didi suffix instantly creates a ready-made set piece of a relationship dynamic in which one is forever imparting wisdom, while the other forever receives it." This is the very dynamic between Kate and Edwina, and this means that even though they are shown to have the strongest support for each other out of any sibling pair we have seen on the show, closer than Daphne and Eloise, Prudence and Penelope, or Benedict and Anthony, Kate's refusal to allow Edwina to grow up eventually threatens to destroy their relationship altogether. 
It is established very early on in the season that Edwina notices—and hates—how Kate and Lady Mary treat her like a baby. Dr. Mila Tuli, a professor of human development at University of Delhi, notes in "Beliefs on Parenting and Childhood in India" that "Mothers believed that the behavior of the child must be person and context-sensitive with different expectations of conduct for older persons as compared to younger ones."
To put it more plainly, the baby is forever forced to play by baby rules, even when they reach adult age.
Even though securing Edwina's marriage to the right man is the top concern for the entire Sharma family, Edwina is never given the opportunity to be a decision maker, never even informed about the blackmail from her mother's wealthy birth family, who holds Edwina's dowry ransom lest she marry nobility.  
I sympathized with Edwina in her numerous attempts to remind her mother and sister that she's not a child and her opinion matters. In my case, it was when my dad got sick when I was nine years old. My oblivious self didn't notice. I cared more about television, getting homework finished on time, and begging for a dog. Even though I knew that I was often babied, I trusted that my family would tell me anything important. When I asked some important questions about his sickness, I was told he would get better, that he just needed an operation. I believed it. And I regret that. 
When the truth about Kate and Anthony's undeniable attraction inevitably comes out, Edwina's handling of the aftermath was incredibly cathartic for me. She did not just focus on being wronged by Kate's lies, but pointed out how Kate's attempts to be a parent and not a sister caused them to become strangers. I could relate, when you're spoiled rotten, and treated like a baby, you end up missing out on important truths. I've since gotten to know my sister all over again as an adult, now that she treats me more as an equal, which meant we could be more honest. 
About five years after my dad's passing, I went on a walk with V around the neighborhood, and we finally talked about my dad, and how I found out after returning home from summer camp, on a random Thursday, that he had died. 
I had been processing my anger and being a general mess since that fateful day, and I asked her why no one had told me the truth; he had been sick for months, and previously had a bout of Non-Hodgkin's lymphoma in 1995. I asked why they told me a story that he had something in his stomach that needed an operation, which didn't explain his hair loss or craving for freshly churned buttermilk. 
"We were in denial," V replied. "None of us wanted to believe it."
She also explained that it was hard to see the effects of chemotherapy, and they were waiting on an expensive bone marrow transplant that offered a ray of hope. I knew nothing of this at the time, and my family allowed my EasyBake oven obsession to shield me. 
Hearing this helped, though it still hurt. I would have preferred the truth since it would have allowed me to say goodbye properly. We walked home, and I felt unsatisfied. I thought of how the hospital scared me, and I only visited twice. If I had known, I would have braved those corridors to make the most of our limited time. Edwina gets similar hindsight in the nick of time, when she cancels her wedding and demands honesty from her big sister. While her heart breaks, it has time to heal.
By the end of the season, Kate gets her happily ever after, but also hopes of a new beginning as she resolves to regain Edwina's trust, to be honest with her, and to be her equal. More than the representation of faces like mine does this provide me with hope that siblings can fill the gap between them with truth, and that truth will lead to a stronger bond.
Published on April 8, 2022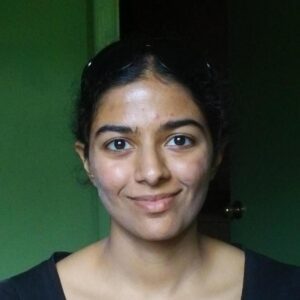 Words by Priya Sridhar
A 2016 MBA graduate and published author, Priya Sridhar has been writing fantasy and science fiction for fifteen years, and counting. Capstone published the Powered series, and Alban Lake published her works Carousel and Neo-Mecha Mayhem. Priya lives in Miami, Florida with her family.