Words by Andre Lawes Menchavez
When the lights flick on in the Love Is Blind pods for the season four premiere today, Ava Van Jenson will be one of 30 contestants looking to find a meaningful connection on the hit Netflix show. The series sets up 15 men and 15 women on actual blind dates, communicating through speakers in a number of pods, only allowing connections to be formed based on personality alone. If they feel their connection is strong enough to marry the person, they're then allowed to see each other in person for the first time and undergo a month together as a couple—culminating into the finale episodes where we find out if the couple says "yes" at the altar, proving if love is blind.
Beyond her evident beauty, Jenson has so much to fall for as a queen who encapsulates Vietnamese excellence. The 32-year-old communications specialist from Seattle owns her own photography company, created her own humanitarian aid passion projects supporting refugees from Afghanistan and Ukraine, and is a former Miss Seattle Teen USA, among many other accomplishments. And now, as a recent divorcee, she's ready for her second chance at love on Love Is Blind.
Ahead of the premiere, I chatted with Jenson about her aspirations of going on the show, what the experience taught her, and her insight on the lack of representation of Asian people on reality television dating shows.
This interview has been edited for clarity and length.
Andre Lawes Menchavez: Let's talk about the pods! What was it like going through the process of being in the pods and dating without seeing the person? What were things that were really great and worked for you and what were things that were hard and difficult in that process?
Ava Van Jenson: I would say going into the pods, it was such a crazy whirlwind roller coaster. Overall it was super fun and a really cool experience. It's just like speed dating! You go into these rooms and it's kind of fun and kind of awkward at the same time because you're talking to this person and all you hear is just their voice echoing back, but you don't really see them.
But for me personally, because I was previously married, going into this I felt I had double the pressure. I was so scared, so excited, so nervous, I think more than the others, because I'm doing this all over again. Being vulnerable and putting yourself out there after a divorce is just so scary. I don't know, I prayed a lot about it during the casting process. Like, "God, please lead me to this if it's meant to be. I want to come in with an open heart and an open mind." And that's what I did. It was a great experience, a lot of personal growth and development. It was definitely a once in a lifetime opportunity.
ALM: I'm really excited to see it all play out! I do want to know though, was there a defining moment that pushed you to apply? And when you got casted, did you have any fears going into the pods?
AVJ: I think for me, dating in Seattle was super hard! The Seattle freeze is real! Dating apps are equally awful. I remember going on a date with a guy, and he seemed very promising at first. He was very sweet, kind, and a gentleman. And then right off the bat he tells me he was dating five different women all at once! Including me! I'm like, "Wow, that doesn't make me feel that special!"
It's so hard dating in a modern world, and I'm a very traditional girl, where I'm used to more organic conversations, meeting people organically, focusing on the connection and really getting to know each other on a deeper level, whereas nowadays it seems so superficial. So, after going through that divorce and horrible experience in dating, the opportunity then presented itself with Love Is Blind. So I'm like, "Okay, what else can go wrong?" and I hit apply.
ALM: I completely agree! I lived in Seattle for four years and I know exactly how dating is there! [Laughs] But I do want to ask you, regarding dating apps and dating overall, do you think your Asian identity has impacted or empowered you in any way in terms of dating in this modern world?
AVJ: I am strong, I am independent, I am resilient, I am direct and outspoken and bold in the things that I do. And that's not the "typical Asian woman," or at least typical in the way I was raised. My grandma always told me, "You're such a tomboy!" or "You need to behave a little bit because us Asian women don't act like that!" [Laughs] I always remind her, "Grandma, I was born and raised in America, it's so different from Vietnam!" 
I'm a lot more outgoing, more social and more fun compared to the stereotype of what Asian women should be. So when I go on these dating apps, I think I surprise a lot of people, especially for guys who haven't gone on dates with Asian women before! The way they say things, it makes you realize, okay, so, this is how they perceive Asian women. And now, I'm breaking the stereotype. You can be an Asian woman: strong, fun, outspoken, independent, resilient. That's what a modern Asian woman is today, and there's many different kinds of Asian women, and we should embrace them all!
ALM: I definitely agree. There's not many Asian women, or Asian people, generally casted on Love Is Blind, but it's really cool to see the Asian people we have seen on the show do so well and be so amazing, showing this "modern Asian woman" you've talked about. But, what's something that you've learned about yourself, about love, throughout your process as an Asian woman of Love Is Blind?
AVJ: So, for some background: Growing up, I was actually adopted and raised by my grandparents. My mom and dad didn't have a healthy relationship, so my dad left when I was 3 years old and my mom never became the same again. Being raised by my grandparents—who were immigrants from Vietnam—we lived in one of the poorest areas in Renton, Washington (a suburb of Seattle). Just having those different hardships and not knowing what love truly looked like was really hard for me. 
Going into this experiment really made me take a deep look at myself and be really vocal about who I am, what I want, what I don't want, and what I deserve. What I mean by that is, as a divorcee, I'm getting a second chance at love…I realized I can't choose the safe option of what love looks like anymore. Love is all about how a person makes you feel, finding your best friend, having that deep emotional connection. It's not just about someone checking off all the boxes or someone who feels safe, but it's about someone also making you feel excited, feel alive! And that's exactly what I went into that experience looking for.
ALM: Beautifully said! I know you mentioned family, so what was the experience like talking to your family about finding a potential husband on a reality TV show? Were there any reservations they had about the whole process?
AVJ: My family cried about it because they truly want me to be happy, especially knowing my background, my divorce, and my age. I'm at an age where, for me, I want to be a mom. I'm 32, coming up to 33, and this is not how I expected my life to be. You marry someone thinking that you know them, that they love you, that this is your family. But things come up. You realize that sometimes you have to make the right decision even when it's hard. 
ALM: Since you mentioned being a woman in your 30s, I was wondering: Do you watch reality TV, or more specifically, The Bachelor?
AVJ: I used to! I watched up until Hannah Brown! I love Hannah Brown!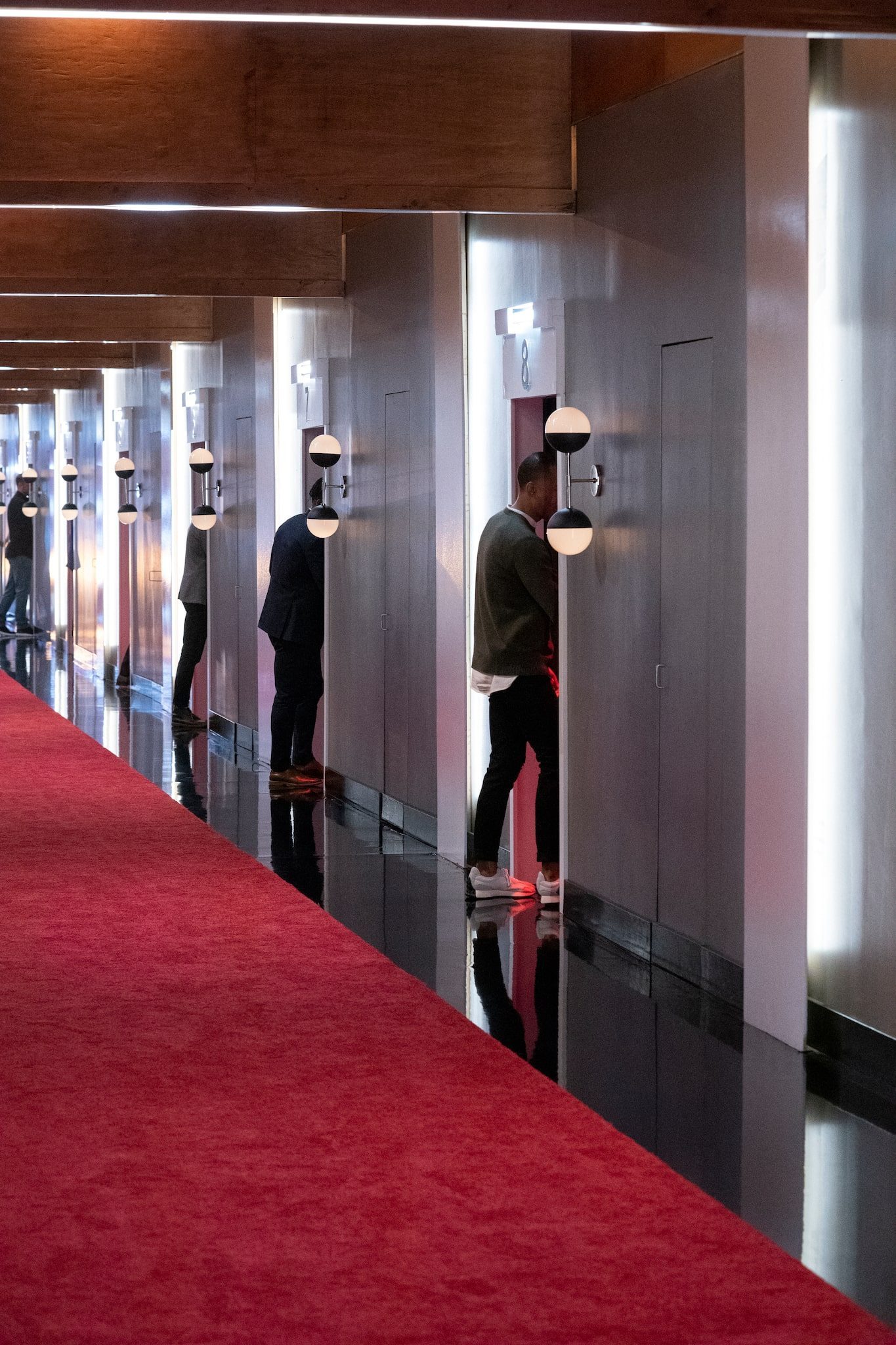 ALM: I noticed that a lot of the women that go on that show are very young, like 21 to 26 usually! What's it like for you to represent so many underrepresented communities—from women in their 30s that are rarely casted in dating shows to women who've been formerly married?
AVJ: I am all for it, I'm all for women empowerment! Nowadays, women are not like what we used to be, where we'd get to a certain age, get married, have kids, be a stay at home mom—basically what my grandma wanted for me! [Laughs]
But for me, I see there's so many opportunities. We can have an education, progress in our careers, move around. Women can be as equal as men. I feel like [age] enriches relationships even more because you're ready for love, in a good place, ready to have solid relationships. Honestly, looking back at my previous marriage, when I met my ex-husband, I was around 26 years old. That's a good age to start thinking about marriage and having kids, but I just feel like now, fast forward a couple years, I feel more ready at 32 than I was then. I've changed so much, transformed so much, and I think I had to deal with so much hurt and pain that made me do the heavy and deep work I needed to get me to where I am today.
ALM: I'm so happy you get this opportunity because, as I've said already, you represent so many different communities. I'm also so happy to see another Asian person on the show, especially an Asian person coming from a city I called home once!
AVJ: Aww! Thank you, giving you so much hugs!
ALM: I'd love to know about what you think about the Asian representation on the show. How does it feel for you to represent Asian women on the show and be a part of this very small group of visibility within the franchise?
AVJ: When I grew up watching TV, I didn't see many people that looked like me. And when I did, the view of them was so "cultural." Like, I don't see myself in that way, y'know, like doing karate, sword fighting. But I just remember watching Crazy Rich Asians and that was the explosion when we started seeing Asian movies and shows and I love that!
When you watch TV, representation is so important because you should be able to see yourself in those people on TV. This is America in 2023. For me, being on this show, I was so excited and so grateful for the opportunity. It's such a huge platform that many can only dream of. I hope to make all Vietnamese, Chinese and Asians proud in season four.
ALM: Well, I wanted to end our interview with some advice. Do you have any advice for Asian folks reading this interview or watching you this season who may be struggling with feeling confident in their abilities to find love as an Asian person?
AVJ: I would say, girl, I am with you! We are all in this together every step of the way! You are not alone, it's a really hard time in dating nowadays. I would say that whatever you do, just be your authentic self and go with your heart. Never settle! Live your best life and what's meant to be will come to you at the right time and right place.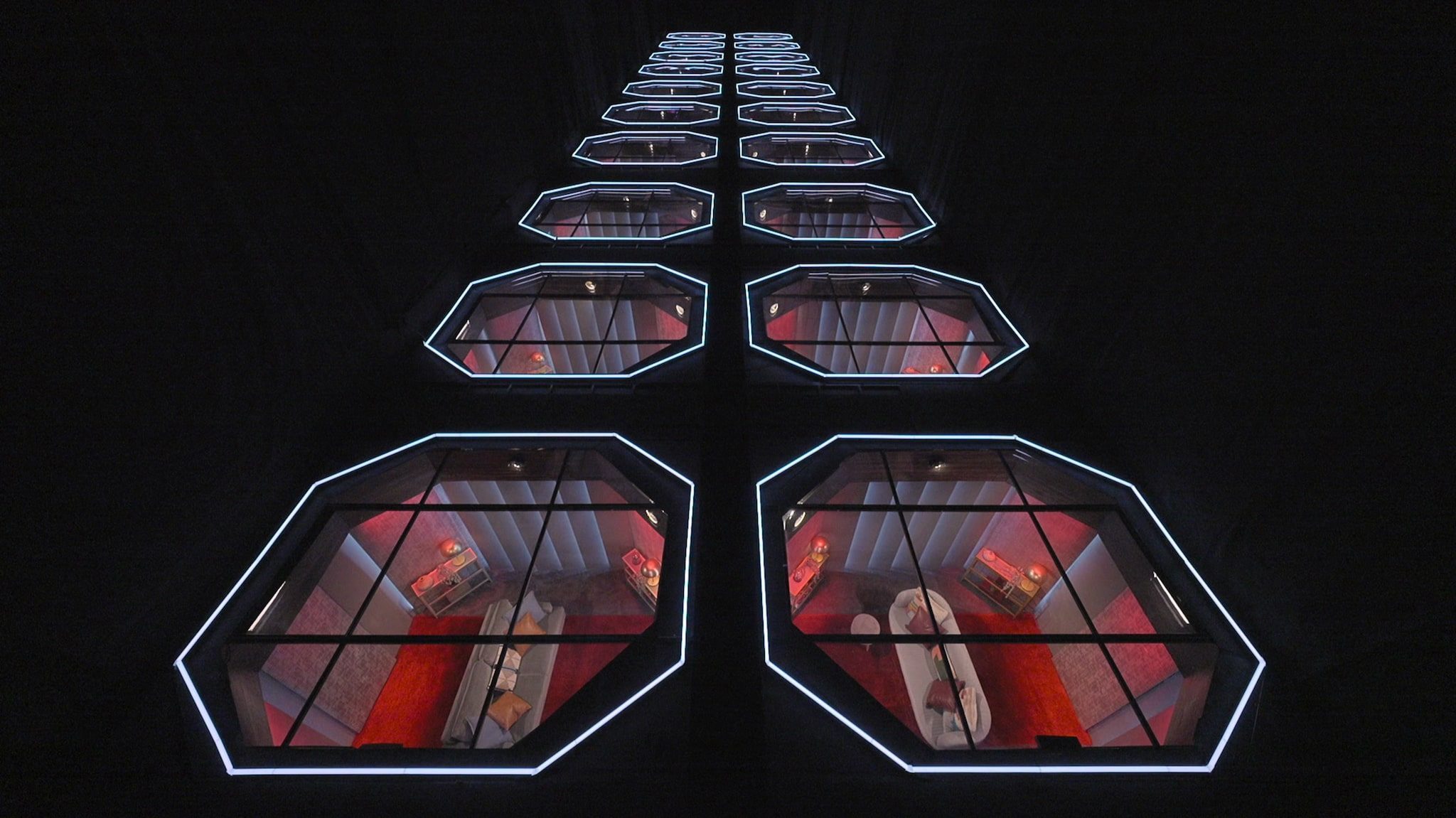 You can watch Ava's journey to love on season four of Love Is Blind, premiering Friday, March 24, and streaming on Netflix.
Published on March 24, 2023
Words by Andre Lawes Menchavez
Andre Lawes Menchavez (he/him) is a Filipinx, Indigenous and queer community organizer who uses journalism as a tool of activism, constantly seeking to lift up marginalized communities through his work. He received his bachelor of arts degree in law, societies and justice at the University of Washington and his master of arts in specialized journalism—with a focus in race and social justice reporting—from the University of Southern California. Find him on Instagram at @
itsjustdrey
.