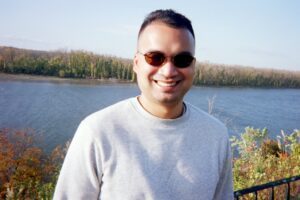 Coachella's 2020 lineup could've made history—if it hadn't been canceled due to the pandemic. Building off of 2019's performance by K-pop supergroup BLACKPINK, a first for the fest, they had planned to welcome even more Asian and Asian diaspora acts, like BigBang, Hatsune Miku, Yaeji, and notably gave multinational label 88Rising curatorial control over an entire stage. 
The 2022 lineup promises even further representation, a trend we're definitely not mad about, with sets from more than a dozen Asian and Asian diaspora artists. Lucky ticket holders headed to Indio, California, for the two-weekend festival (April 15-17 and 22-24), may have their eye toward headliners Harry Styles, Billie Eilish, and Swedish House Mafia and The Weeknd (who replaced Ye after he pulled out last week), but we're here for the AAPI talent; here's who (in alphabetical order) you should plan your trip around: 
Ali Gatie
Iraqi Canadian singer Ali Gatie is a young Middle Eastern act who became a worldwide sensation. As evidenced in massive streaming hits "Moonlight" and "It's You," his songs are romantic and honest, letting his vulnerability and smooth vocals shine through. His music experiments in sad and brighter tunes, displaying a range in R&B and soul that's impressive for his age.
Performing: Sunday (4/17, 4/24)

Arooj Aftab
Arooj Aftab is a Brooklyn-based Pakistani composer whose critically acclaimed, Grammy-winning album Vulture Prince journeys through the places and relationships in her life that don't necessarily exist any longer. She reimagines ghazals, a form of South Asian poetry, layered with jazz and ambient music. The compositions she creates are deeply moving, uncluttered and breathable, letting her ethereal voice sonically capture your attention.
Performing: Friday (4/15, 4/22)
beabadoobee
Beabadoobee's sound—which combines elements of punk, grunge, contemporary alternative, and bedroom pop—draws influence from female-fronted rock and a love of the '90s. The Filipino British singer-songwriter's 2020 debut Fake It Flowers and 2021's follow up Our Extended Play (in collaboration with 1975's Matty Healy and George Daniel) have been praised for their early MTV-era vibes. Keep an ear out for her new album Beatopia, scheduled for a July release.
Performing: Sunday (4/17, 4/24)
Belly
Palestinian Canadian rapper Belly is a two-decade veteran on the Roc Nation/XO roster, who has worked with everyone from The Weeknd to Benny the Butcher. As a top-notch lyricist and songwriter (co-wrote "Blinding Lights" and "The Hills"), his musical legacy continues with 2021's See You Next Wednesday, an album created after a personal mental health journey.
Performing: Sunday (4/17, 4/24)
Conan Gray
Named "The New Crown Prince of Sad Songs" by GQ, 23-year-old singer-songwriter Conan Gray pens accounts of love, relationships, and heartbreak through a lens that's unmistakably personal. Gray is a student of Taylor Swift and currently among other Gen-Z pop powerhouses like Olivia Rodrigo and Billie Eilish predicted to only get bigger with time. Expect massive sing-alongs for tracks "Heather" and "Wish You Were Sober" from his debut album Kid Krow.
Performing: Saturday (4/16, 4/23)
Epik High
This trio—Tablo, Mithra Jin, and DJ Tukutz—are trailblazers in the Korean hip-hop scene, coming up on 20 years of glass ceiling-smashing success with the release of Epik High Is Here下(Part 2), sharing deeply emotional songs and catchy melodies. This performance will make Epik High the first Korean artists to be invited to play Coachella three times: in 2016, 2020, and 2022.
Performing: Friday (4/15, 4/22)
Eyedress
Eyedress is a passionate, unclassifiable DIY artist who makes indie rock and post-punk, and as a producer, even dabbles with hip-hop. Having grown up in America and the Philippines, he uses these experiences to inform his musical projects. His latest is a collaboration called The Simps with fellow artist Zzzahara (who we're hoping joins him on stage), an ode to hypnotizing Gen-Z pop and an emotional escape for fans to get lost in.
Performing: Sunday (4/17, 4/24)
Head in the Clouds Forever
Two years after 88Rising's "Double Happiness" Coachella stage was canceled due to the pandemic, the label's most prominent voices Rich Brian, Joji, and NIKI are back on the lineup (see below) as part of "Head in the Clouds Forever," named after its Asian-centric music festival that debuted in the States in 2018. We're anticipating 88Rising's full roster to perform, plus a few surprise guests.
Performing: Saturday (4/16, 4/23)
Japanese Breakfast
Japanese Breakfast's Michelle Zauner wrote about grief and the loss of her mother to cancer in her New York Times' bestselling memoir, Crying in H Mart; her third album, Grammy-nominated Jubilee, is the follow up, a statement about celebration and joy. With a sound that balances indie pop and electropop, with a bit of Pacific Northwest grunge thrown in, Zauner promises to wow audiences with a gong and a six-piece band on tour.
Performing: Friday (4/15, 4/22)
Joji
Joji is a former YouTube sensation who turned his ambitions for music into a real career. The Japanese singer-songwriter's second album Nectar represents his lo-fi brand of emotionally charged R&B, with streaming hits like "Sanctuary," "Run," and "Gimme Love," adding to an already robust setlist that likely includes Ballads 1 tracks "Slow Dancing in the Dark," "Test Drive," and "No Fun."
Performing: Sunday (4/17, 4/24)
Kyary Pamyu Pamyu
Kyary Pamyu Pamyu made a name for herself through fashion, modeling on the streets of Harajuku in Tokyo. After gaining a massive following from her song and video "Pon Pon Pon," Kyary-chan continued creating colorful hyperpop with a dash of sweetness.
Performing: Saturday (4/16, 4/23)
NIKI
On NIKI's latest project, Moonchild, she's said that she was finally able to let go of all preconceived notions in order to be completely free with her creativity. The Indonesian R&B singer has always had a sound that's wide-ranging and genre-bending, dropping bops like "Dancing With the Devil" and "Indigo." But this album shows her evolving maturity and sonic and visual experimentation, as seen in her online concert experience (hopefully a preview of what to expect on stage).
Performing: Friday (4/15, 4/22)
Peggy Gou
Anyone longing to dance in a throng of strangers will want to earmark Peggy Gou, a Berlin-based South Korean electronic superstar and style icon. "K-House" is what she brands her sound—expect Gou to feed off the crowd's energy and delight with unexpected surprises in song selection, mixes, and blends.
Performing: Friday (4/15, 4/22)
Rich Brian
Rich Brian and NIKI are making history as the first Indonesian artists to perform at Coachella. The 22-year-old rapper and pop artist has gone back to basics with his Brightside EP, showcasing his love for rap with creative flows and supreme lyricism. Combining "New Tooth" and "Getcho Mans" with classics like "Love in My Pocket" and "Cold," his set is sure to be all Asian youth energy.
Performing: Saturday (4/16, 4/23)
Raveena
Raveena got listeners' attention this year with her concept album Asha's Awakening. It's written from the perspective of "Punjabi space princess" Asha, who travels through time and space to learn "highly advanced spiritual magic" from aliens. The tracks are some of her best work, confident vocals that aren't afraid to pull back as necessary. The album is vibrant and bright, matching the colorfulness of Bollywood instrumentation.
Performing: Friday (4/15, 4/22)
Rina Sawayama
Japanese British star Rina Sawayama's debut album, Sawayama, released in 2020 during the peak of the pandemic, which means these songs couldn't be properly toured and performed live. Sawayama finally gets her chance at Coachella, preparing to dazzle the crowd with her heartfelt ballads, melodic metal and indie pop sound, heavy on the 2000s nostalgia.
Performing: Saturday (4/16, 4/23)
Sama' Abdulhadi
Sama' Abdulhadi has championed Palestinian techno and become one of the major faces of the scene after a standout 2018 set on Boiler Room, an online music broadcasting platform based in London. Her 2020 arrest by Palestinian authorities for playing a gig near a West Bank mosque drew support from fellow musicians, artists, activists and the entire music community. Now, she's back doing what she loves: sharing her knowledge of Palestine to the world and showing people how they do techno.
Performing: Saturday (4/16, 4/23)
Sohmi
Korean-American DJ Sohmi is on the festival circuit through September, providing her signature continuous house grooves. Her mission is "serving music for the soul," and armed with catchy R&B and pop-inspired vocals, she's aiming to exceed expectations.
Performing: Friday (4/15, 4/22)
The HU
The HU are instant, though unexpected, crowd pleasers, marrying traditional Mongolian throat singing and folk instruments with modern elements of rock and metal. Much of the band's music is rooted in a sense of pride of their homeland—a suitable fit for a band bringing Mongolian sounds to Coachella for the first time.
Performing: Friday (4/15, 4/22)
TOKiMONSTA
TOKiMONSTA has appeared numerous times in the Coachella lineups since 2011. She was the first woman to Flying Lotus' Brainfeeder label, and has evolved into an artist who has helped push the boundaries of modern dance and beat music. With versatile production that encompasses house, R&B, and hip-hop, she's collaborated with artists such as Channel Tre, Anderson .Paak, and MNDR.
Performing: Friday (4/15, 4/22)
Published on April 12, 2022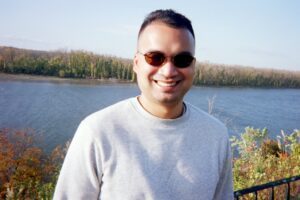 Words by Eric Diep
Eric Diep has written for Billboard, Complex, Vulture, HipHopDX, and XXL. He is a freelance journalist based in Dallas and loves shumai.